Part One
Stripey needs a new heart. So its time to do something about it. I was seriously considering a complete DIY engine rebuild. However after asking the experts ( DVA ) I decided to let him do it.
Now a bit of history. The old grenade of a VHPD in Stripey has done 55K and a lot of trackdays, Zolder in the summer appears to have caused it to start using a fair bit of oil on track.
No complaints from me. If the new one lasts another 55K i will be pleased. As usual i will give it the best chance to do so. This will include new forged pistons, bearings, liners, bushed con rods etc etc.. It will also have the full balancing from Steve Smith at Vibration free.
Im also going to get Dan Webster to refurb the gearbox. New engine mounts from Vibra technics and no doubt a hundred and one other things i find along the way.
I have been very busy so im a bit into this before i have started this thread. First pic, the engine is ready to come out. A big thanks to Sheldon for his assistance getting it out  
On the hoist.
Its out and in the back of the car to go to DVA.
A pic of the gearbox mount. I dont know how well this shows it but the insert is like a sausage in an entry and is fully knackered. Only to be expected i suppose.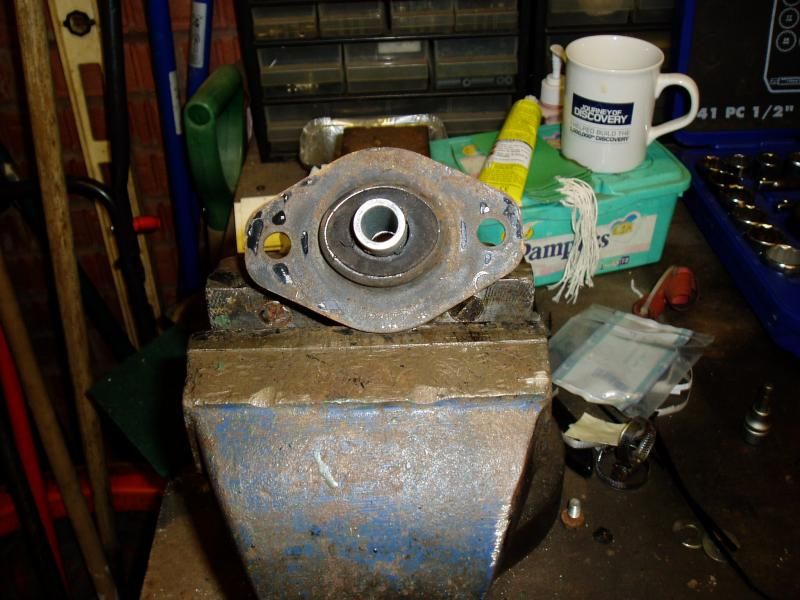 I have removed the bulkhead heatshield. There have been cases of corrosion behind this. Especially on S1 models. Its usually in the bottom left corner. Mine is ok. Im going to give everything a good clean and a wipe over with ACF 50 ( corrosion block )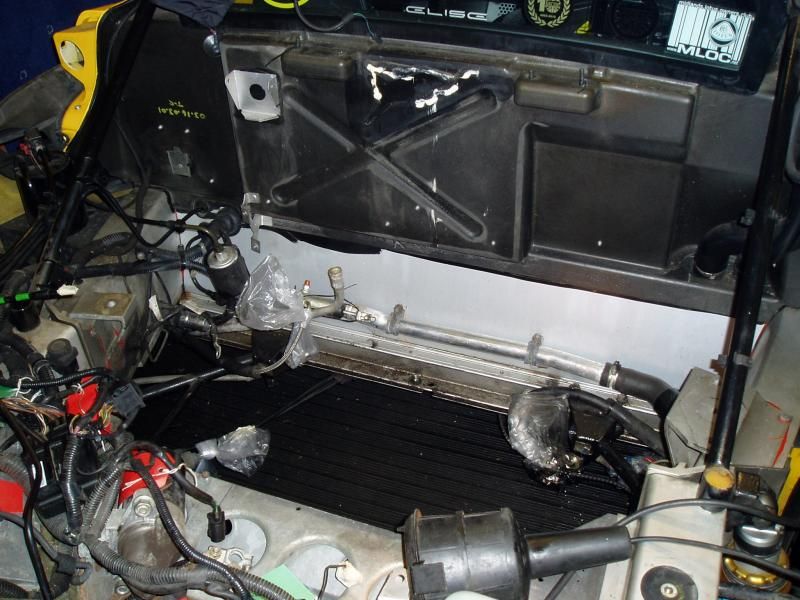 Im also going to clean all the engine mount etc etc. I may as well do the engine bay earth point as well whilst i have good access.
Before
After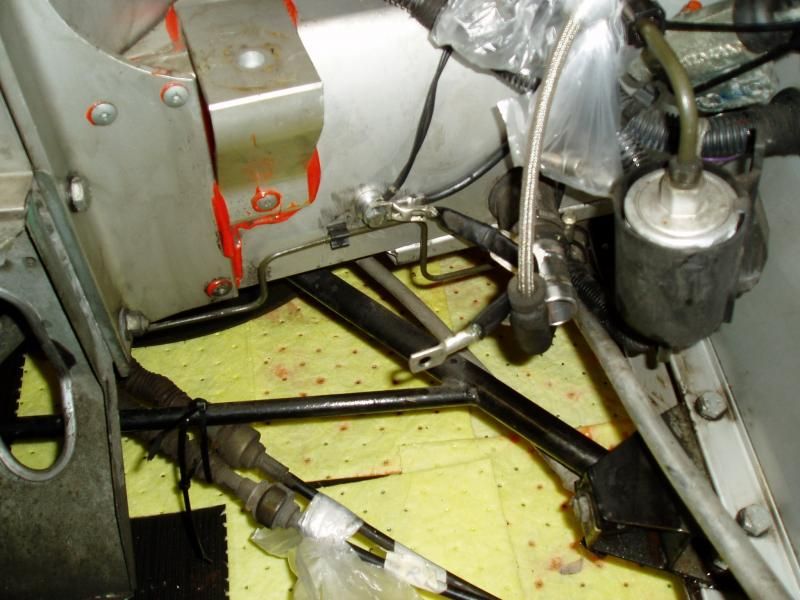 Im a real GJOB at times   
  However this bit should be worth while. I might do an additional earth strap from one of the alternator mounting bolts to the chassis. This should improve the ground in all the electrical system.
The engine is now with DVA. I will post up the full spec when he works out the damage of the spec i want.
Engine spec
1444 cams + double valve springs and caps to suit.
New Pistons
New liners
Bushed con road little ends to make them fully floating
New oil pump
New water pump
Full assembly balance
New bearings etc etc
Verniers
All put together and timed by Dave.
Im not prepared to disclose the price on a forum thread. However if you really need to know PM me. This is all assuming there are no nasty surprises when its opened up.
This thread may dodge about and ramble along the way sometimes      
  Last year the car was stuck in my garage for a fair while waiting for the new MS2 head to be sorted. When i came to use it again the clutch was stiff. This was due to lack of use. The culprit is the clutch actuator lever binding in the bell housing.
I have mentioned Dan Webster is refurbing the gearbox. It would be daft not to fit one of these whilst its off. A simple idea but it solves the problem.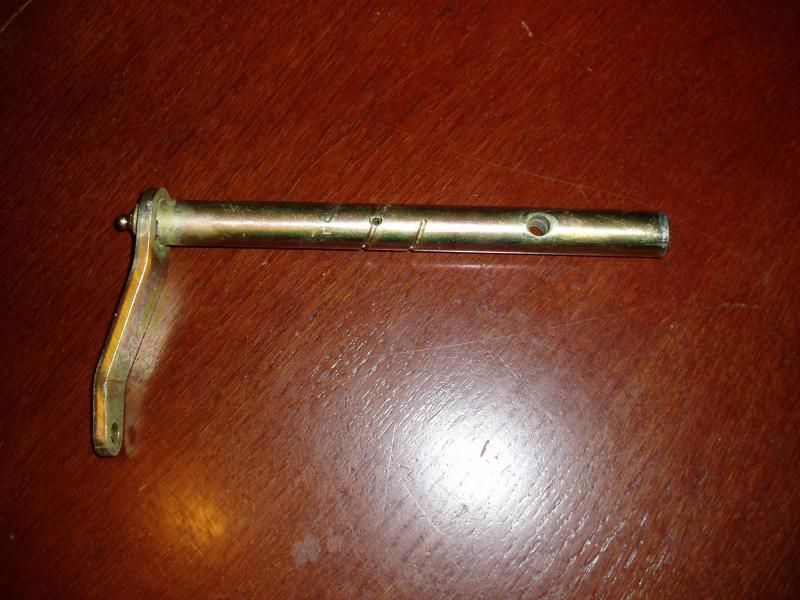 The grease goes in via the nipple on the end. It then feeds out between the shaft and case.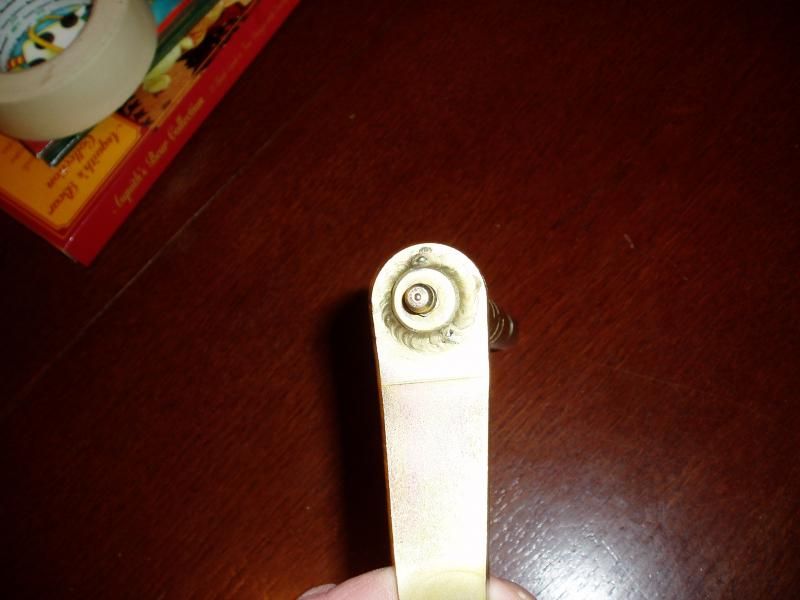 Whilst i wait for the engine to return i have treated myself. A set of engine mounts from Vibra Technics. These are the road version. Hopefully with the engine being fully balanced there should not be too much increase in NVH. We will see.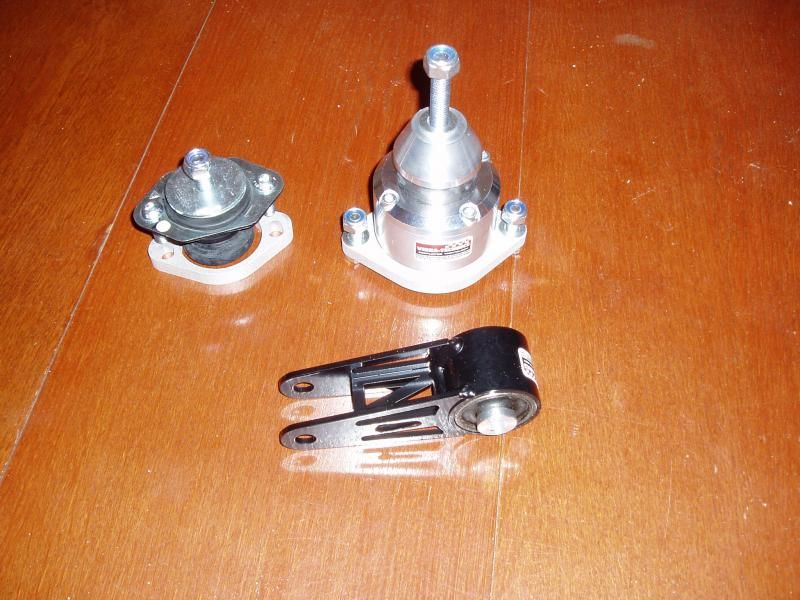 A pic of the R/H main mount in place. I just need an engine to attach to it. Notice how clean the top mount is. Dan cleaned it up for me    
The engine is now back and it looks very nice.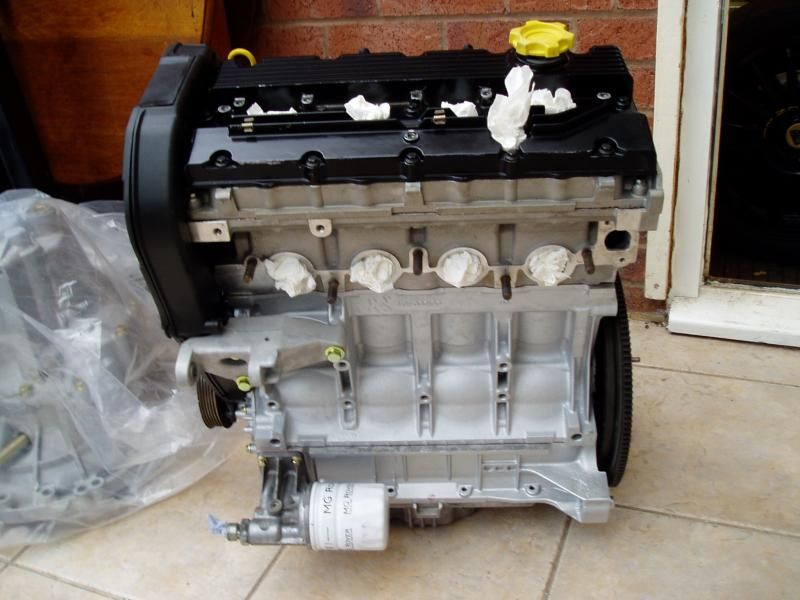 I have had it balanced as previously mentioned. Now as DVA pointed out there was no point having it balanced and fitting the clutch pressure plate with set screws of different weights. All these now weigh 13 grams each. You can also see in the next pic the shiny part that has had material removed to balance the pressure plate.
I replaced the engine mount with a nice blasted and cleaned item.
The gearbox is now bolted back to the engine and ready to go back in.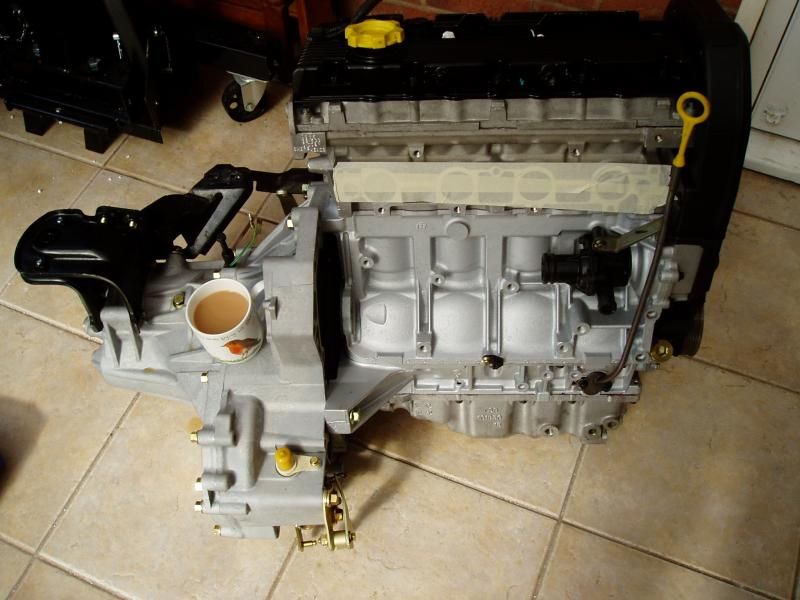 After a fair bit of huffing puffing and swearing its now back in the car      
I have made some more progress adding bits back on. The trouble is you keep finding things you feel need a bit of TLC. Notice the painted coolant pipe around the engine. Im a GJOB at heart.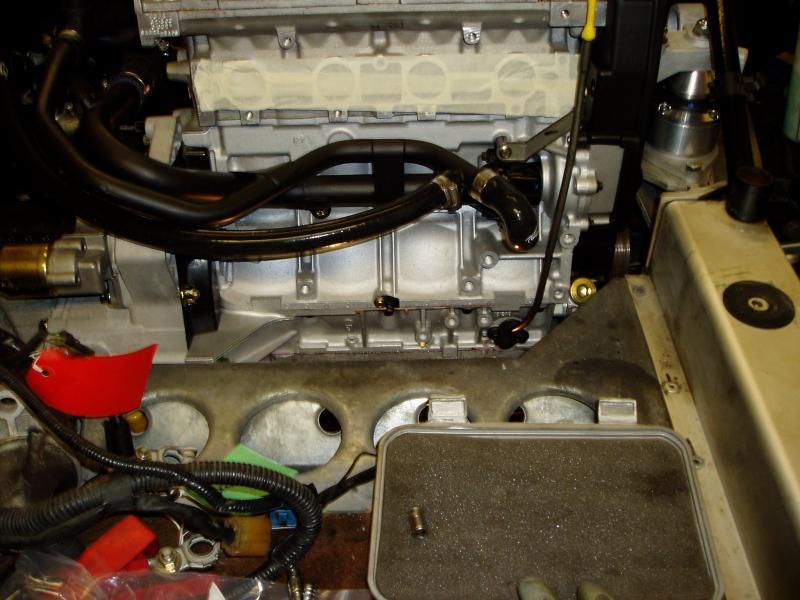 I have also put back on the throttle bodies as in this pic. They had to have a bit of a clean of course.
To be continued.