Hi all, my name is Geoff and I am finally taking the first steps into buying the car I have dreamed of owning for longer than I can remember.
I have had a good read through the forums and picked up some excellent advice so my thanks for that already.
I have been to see 3 cars so far, an S1 with about 70k that had been treated by Dave Andrews giving it 155bhp, a 2006 111R at ~40k (w/DBW throttle and Air con) and a Standard 2001 S2 at 25k.
After trying the S1 (which incidently was a great car and I have never seen so much SH!) I had concerns about my intentions to use the car as a daily driver, but having tried the 2 S2's those concerns went completely out the window, certainly the first decision has been made and it will be an S2 I go for.
Reflecting on what I have seen so far a few questions have come to mind and it would be great to hear the thoughts/advice of those with more experience of these cars;
1) The 111R seemed to quite a few more rattles than the Std S2, suprisingly so considering there is only 15k diffrerence, although I am not sure whether the Std S2 was just a very good example (it was very very tidy all round and made the 111R look tatty in comparison). How easy is it to track down and sort the majority of rattles - is it difficult to get into the dash?
2) The 111R had what seems to be the not uncommon paint bubbling and some slightly patchy paintwork (see pics below) - what kind of cost is a door respray, inc blending into the other panels? I understand care has to be taking with heating and prep of the GRP for paint...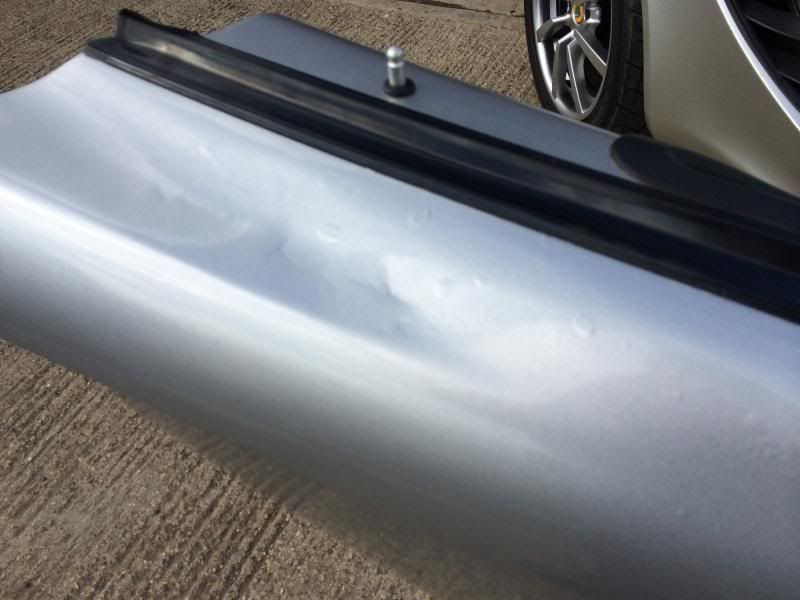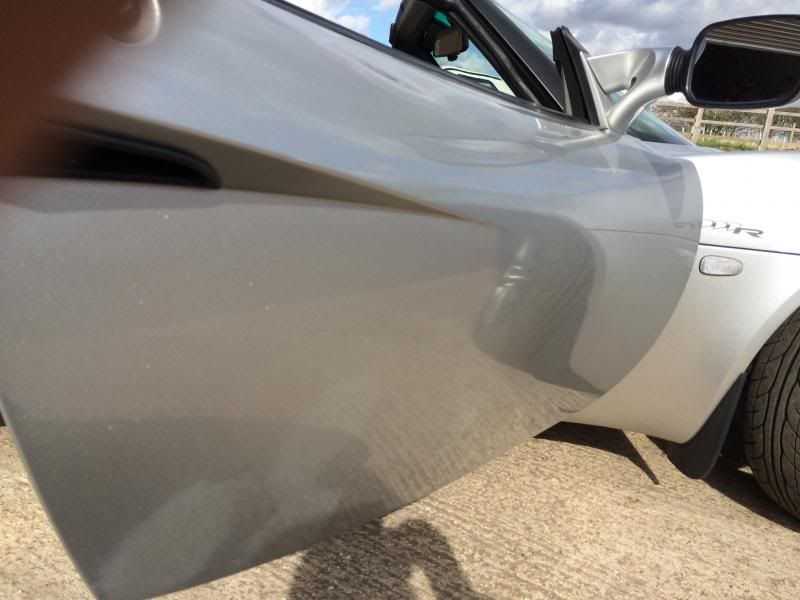 3) The 111R also seemed to have a slight missalignment between the front clam and lower wing panel on the n/s (the o/s was fine) - is this just a case of adjusting the fittment? I know the radiator has been replaced on the past so maybe when the clam was refitted it wasnt aligned back properly.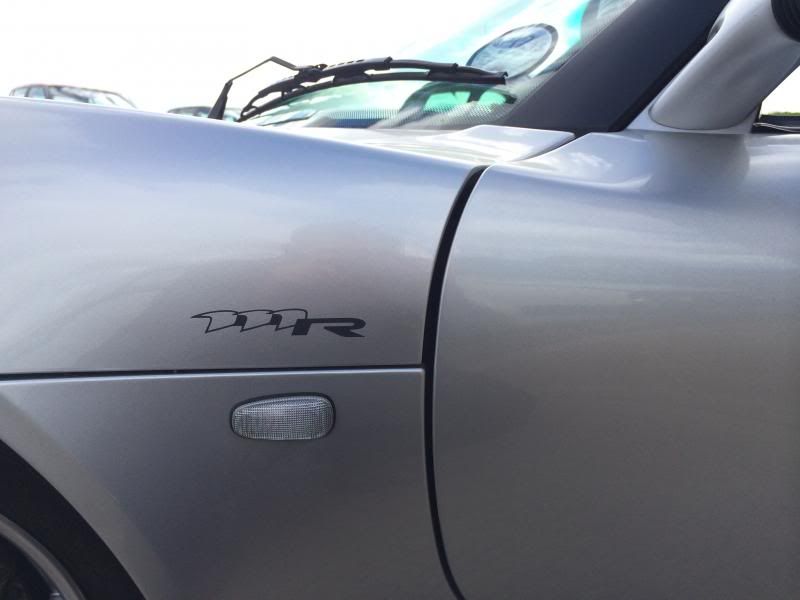 4) How easy are some of the interior bits to get hold of/replace - e.g sill leather patches etc, to tidy up the interior a bit?
The engine and gearbox of the R felt great, it just was made to look a bit tatty when compared to the 25k Std S2 (even the suspension looked much dirtier despite being a 5 yr younger car).
I'm not necessarily put off by the rattles/cosmetic stuff providing the price is right. I was wondering if people might suggest what they this particular 111R would be worth with the considerations above?