It must be as I'm getting older but for some time now I've started to find the noise level of my exhaust a bit too much. It's not ridiculously loud, I still have the cat fitted and it sails through Donington's 98db noise limit on trackdays but I thought it was time for a change...
So this week I took delivery of a Larini Sports exhaust with extra silencing layer, courtesy of Yvo at Elise-Shop. It had to be made to order but it arrived, as promised, 3 weeks after ordering:-
Once unwrapped, it looked like this:-
Larini manufacture 3 different exhausts for the S1 Elise. The 'Club Sport' that I have currently been running, the 'Sports' which is a bit quieter and then this one, the 'Sports with extra silencing layer' which is supposed to take out another 5db. The silencing layer is an additional absorption layer around the system. It can be seen in this photo:-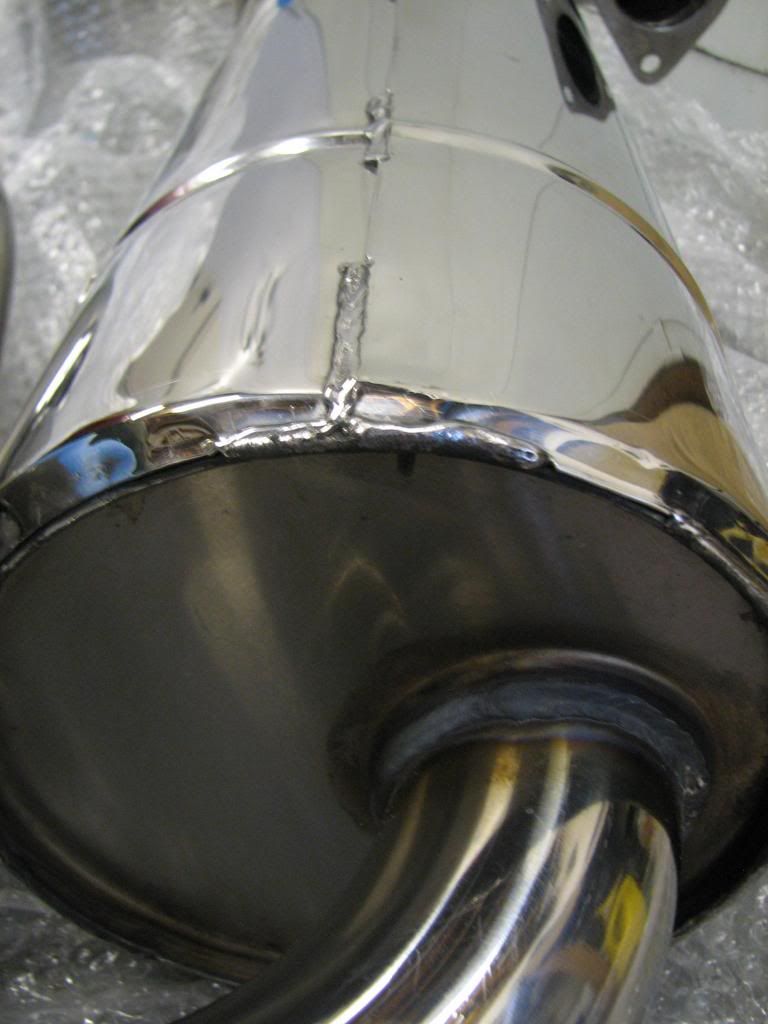 I made a start today and removed the Club Sport so here's a couple of photos comparing the two. You can see that there's quite a difference in size. There is a weight difference too obviously but unfortunately I forgot to weigh the Sport before fitting it so I can't put a figure on it.....another sign of old age!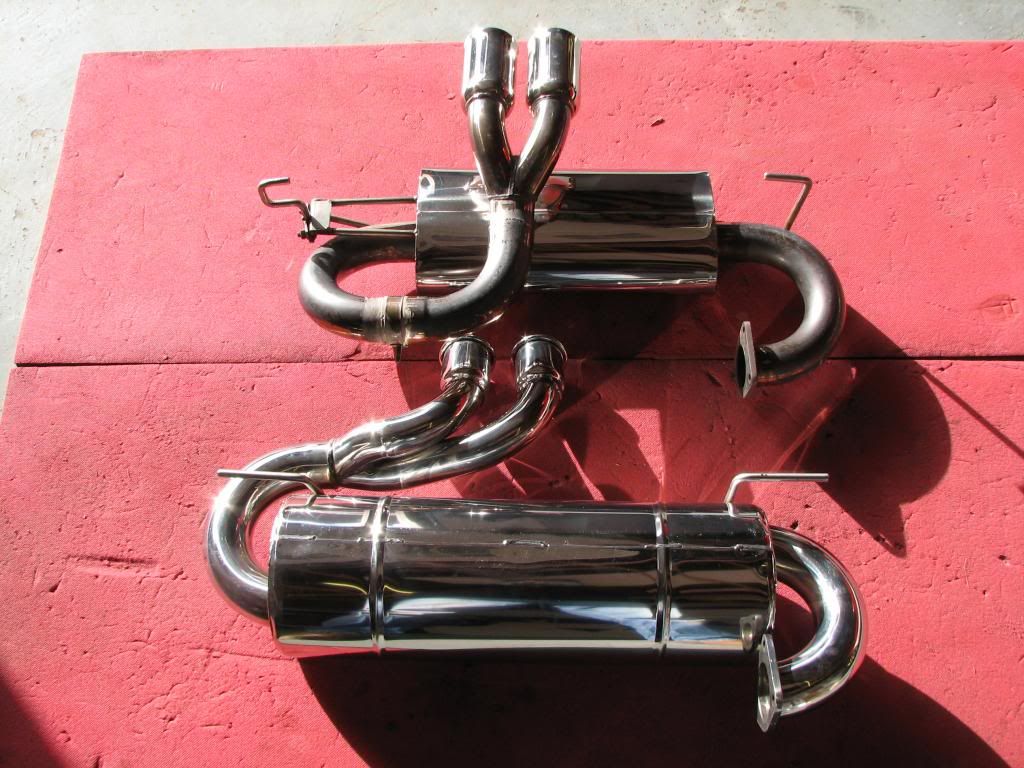 I've still got to refit the cat and link pipe before firing it up and then maybe one day it might stop raining long enough to take it out and see how it sounds.
If anyone's interested in buying the Club Sport off me then let me know.