0
Engine Start
It has been a long journey to this point, but I am now ready to get the beast started!
I first checked over the wiring one more time, just to make sure that everything is where it should be.
TIP: Its advised that you should have a fire extinguisher at the ready just in case something goes wrong. I certainly had mine at the ready
I then connected up the battery and turned the ignition to the on position and run a visual and smell check to ensure that there is nothing unusual happening.
Since I went with the Hondata K-Pro option, I connected up my laptop running K-Manager and checked for any initial codes etc. So far, so good.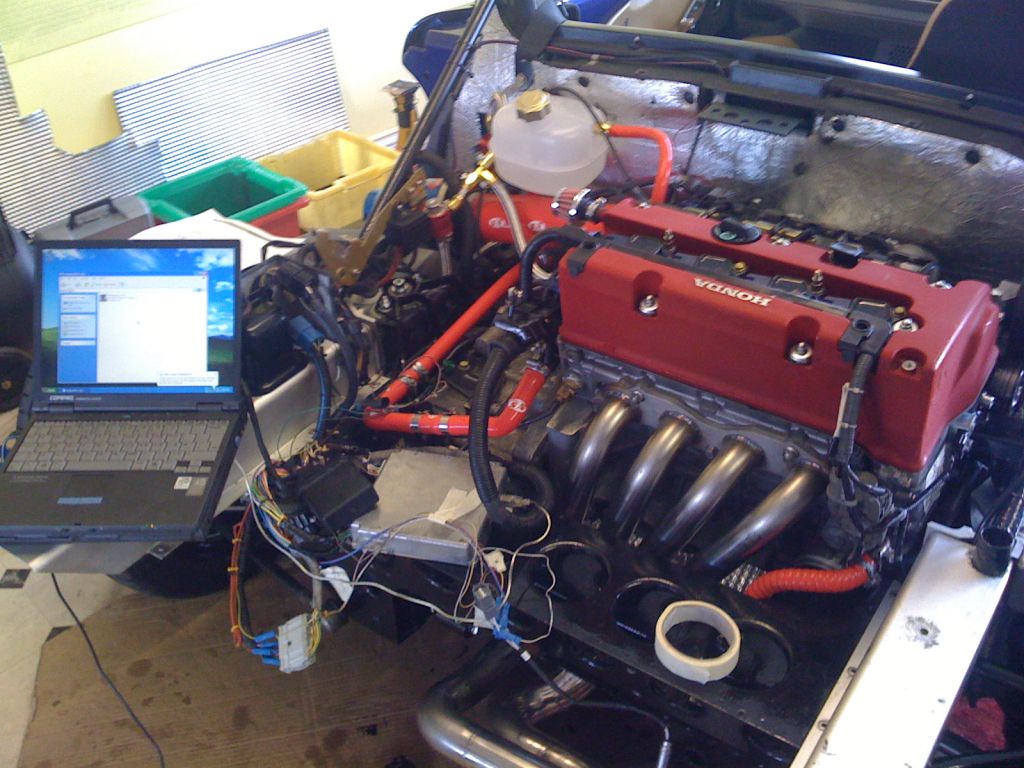 It was time to crank the engine!
Engine to on position, pressed the button. The engined turned over, but no spark. After a quick check with Alan, I discovered that there was a wire that needed to be connected to the 12V supply. After the quick modification, I tried again.
And with a loud bark, smoke and cough the beast was alive! Jonny 5 was indeed alive!
Here is a video of the start
clicky
This was an amazing experience, given the journey into the unknown.
It should be noted that when the engine is fired up for the first time, it will be running pretty lumpy and will smoke for a while.
So after all that, what do you think Son?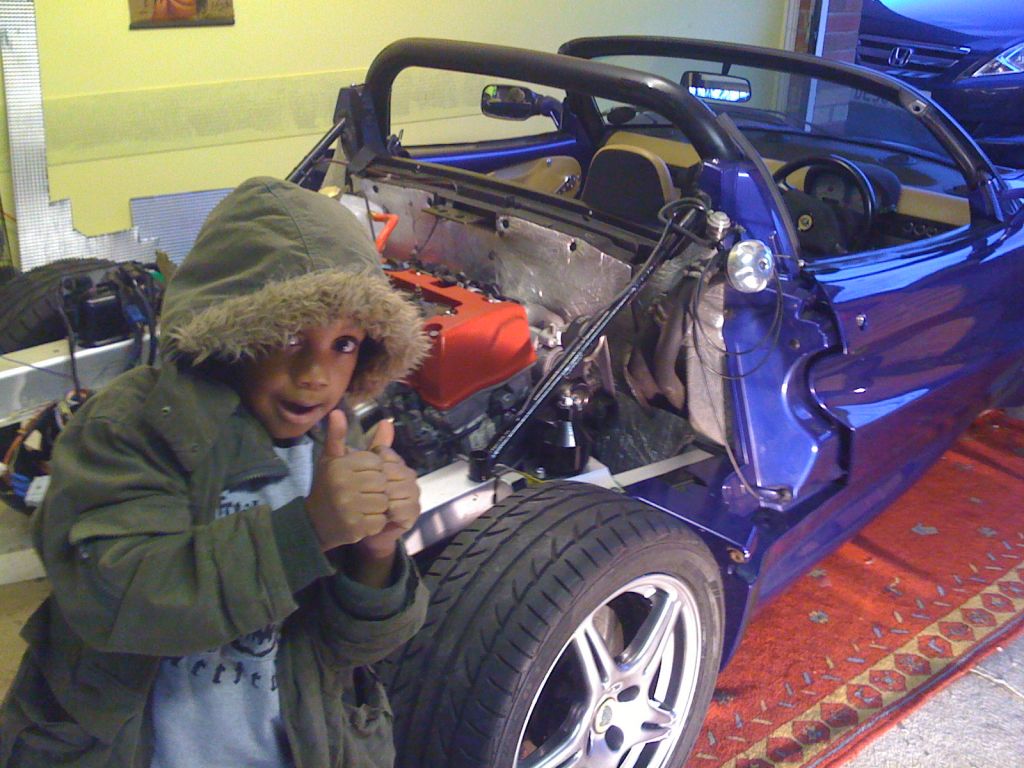 Thumbs up! Well, thats good enough for me Son.
What followed was a number of running the engine until the fan came on, bleeding the coolant system and checking for error codes and leaks.
She is now running pretty smoothly.