Has anyone got a piece of gold heat shielding left over from their recently lined engine bays they might sell me?
I'm looking for a piece about 350mm long x 100mm wide. Doesn't necessarily need to be one single piece I guess either.
It's to protect the fibreglass in the recess immediately above the tailpipes...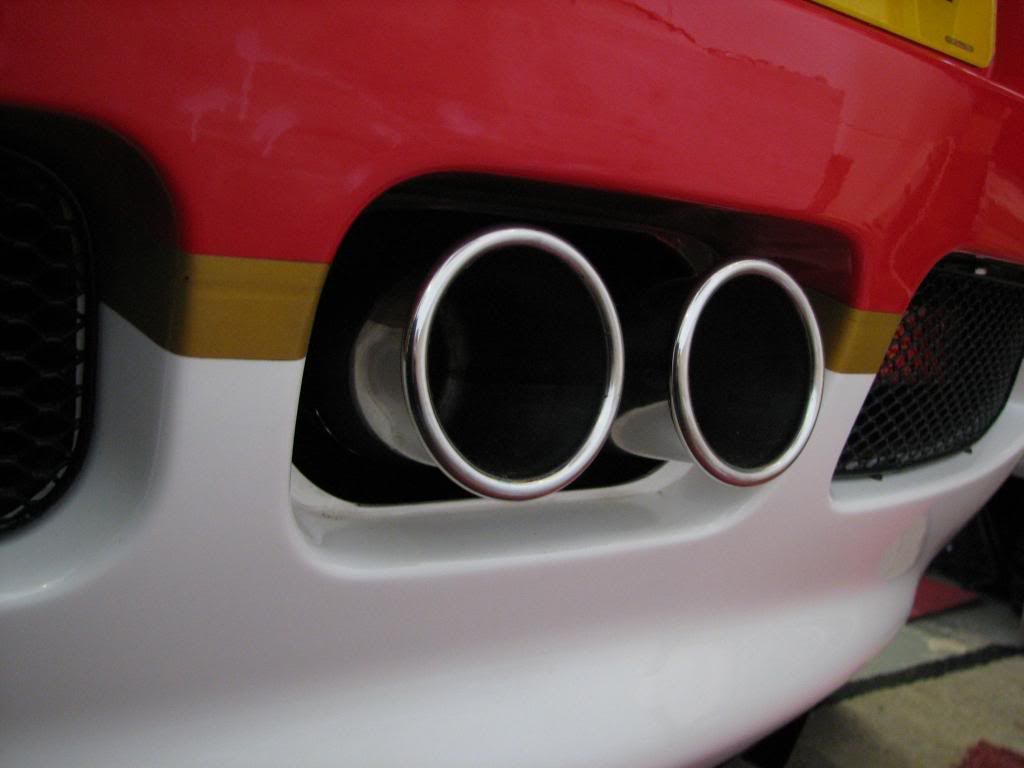 After my rolling road session at Emerald last week my rear clam ended up with a smoked finish directly above the tailpipes. I had to get the polish out to thankfully get it back to being red again. I'm thinking that this problem has come about since fitting my new Larini Sports exhaust. I had ordered the version they do with the extra silencing layer, which effectively wraps an additional layer of sound absorbent material around the silencer along with another skin of stainless as per the photo below....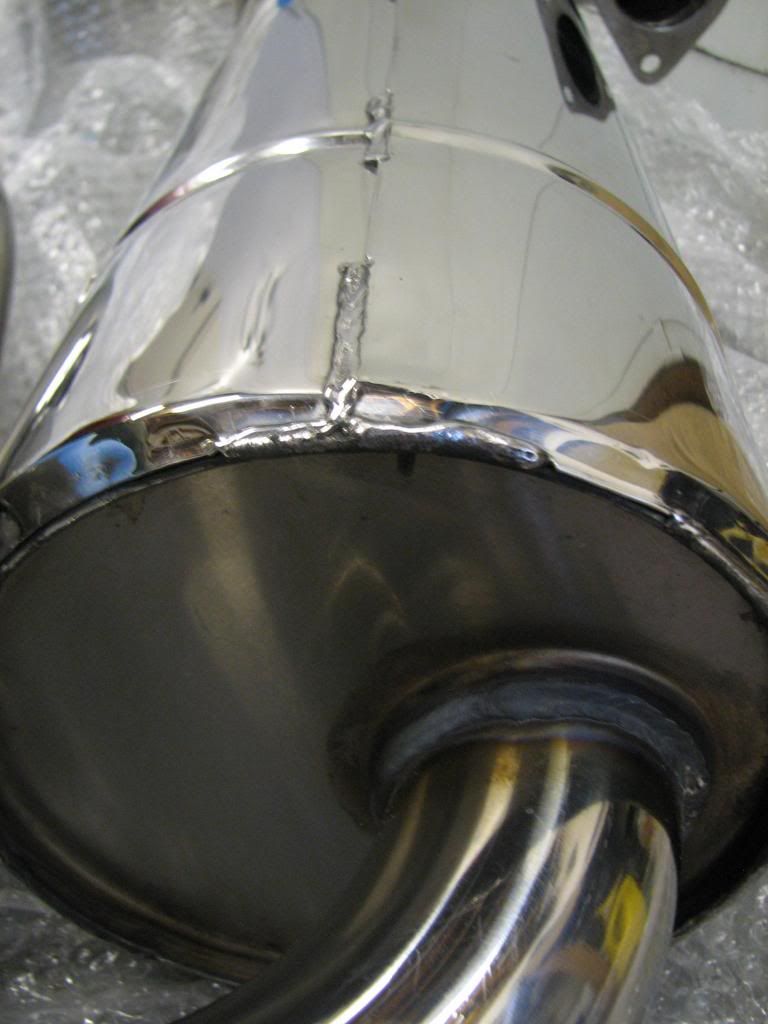 In addition to making it quieter what I have noticed is that I am now able to comfortably place my hand on the insulated silencer, even when the engine is at full operating temperature, which is good news for anything in the boot box I guess. The downside to this though is that all the heat seems to be being transferred to the tailpipes since they seem to be getting far hotter than I remember with the old exhaust. Over the weekend I managed to lower the exhaust on it's mounts such that the tailpipes exit slightly lower in the clam but I would still like a bit of insulation in there too if possible.
Anyone got a piece going spare at all?