For those that have been around the forum for a while and who know them, Tim and Austen have been racing in the 750mc this year. Tim especially is not one to boast of his accomplishments, so I thought I'd do the honours!
Tim is in his second season of the MR2 championship and finished 4th in class (5th overall) in what is a very highly competitive and full packed race series! Congratulations mate and I hope next season goes even better!
Austen is in his 5th season and this year took the class win (Class F) in the RGB (Road Going Bikes) championship. He's been getting closer each season and this year it all came down to the final race at Cadwell last weekend where he did enough to clinch the championship. A well deserved champion
Great article in Autosport today that sums it up nicely: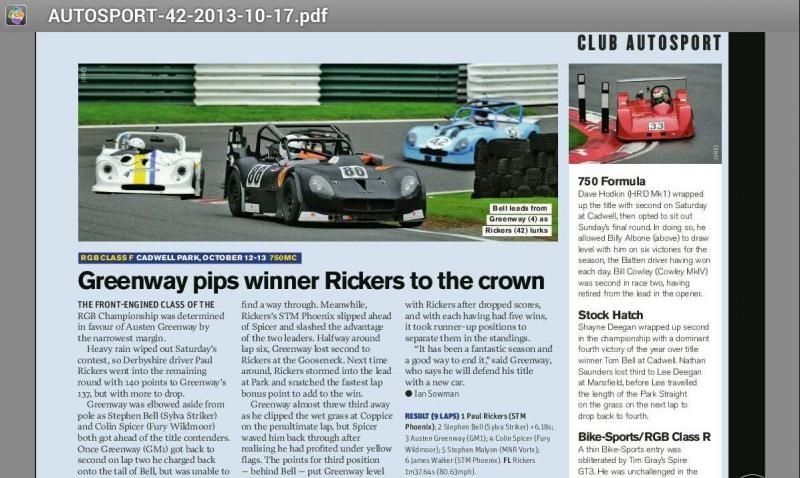 Edited by MilesH, 17 October 2013 - 04:04 PM.