I was so enamoured by the Type 49 paint scheme that LMSC applied to a S1 Exige recently that I thought I'd pay homage to it....in a small way at least.
This was the car that I'd posted up previously:-
I liked the matt black headlight bezels so thought I'd have a go at doing the same to mine. The headlight tape on mine had been looking a bit tatty round the edges for some time now so that was good enough excuse to have a go:-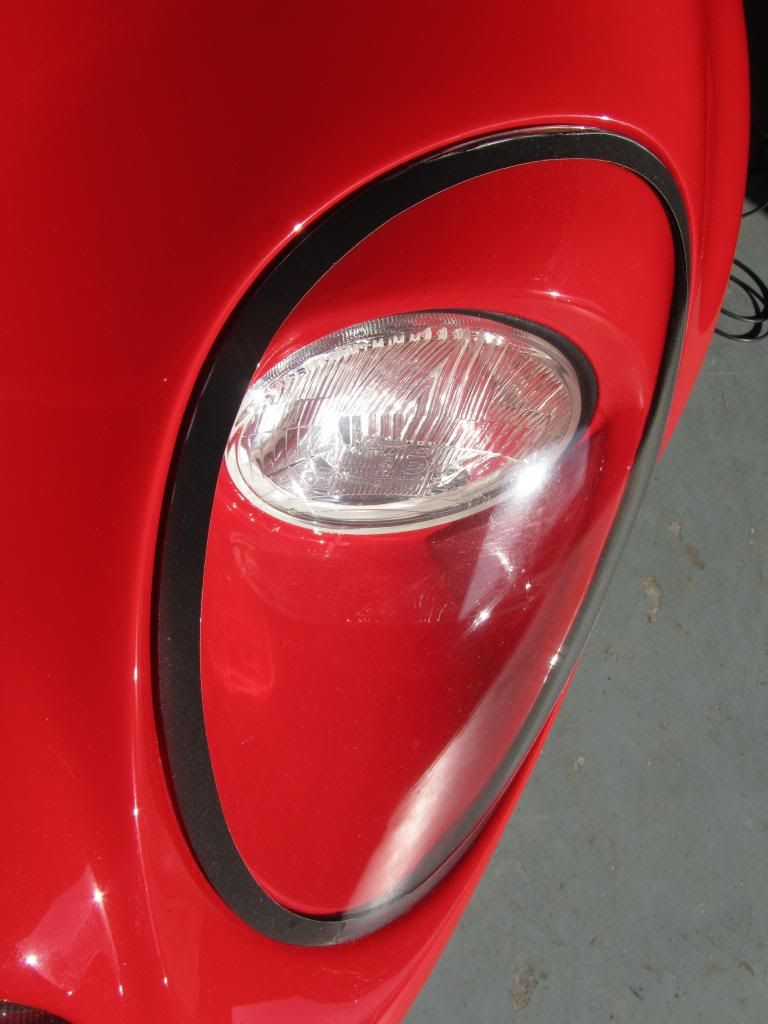 I removed the headlight cover and cleaned off all the old adhesive:-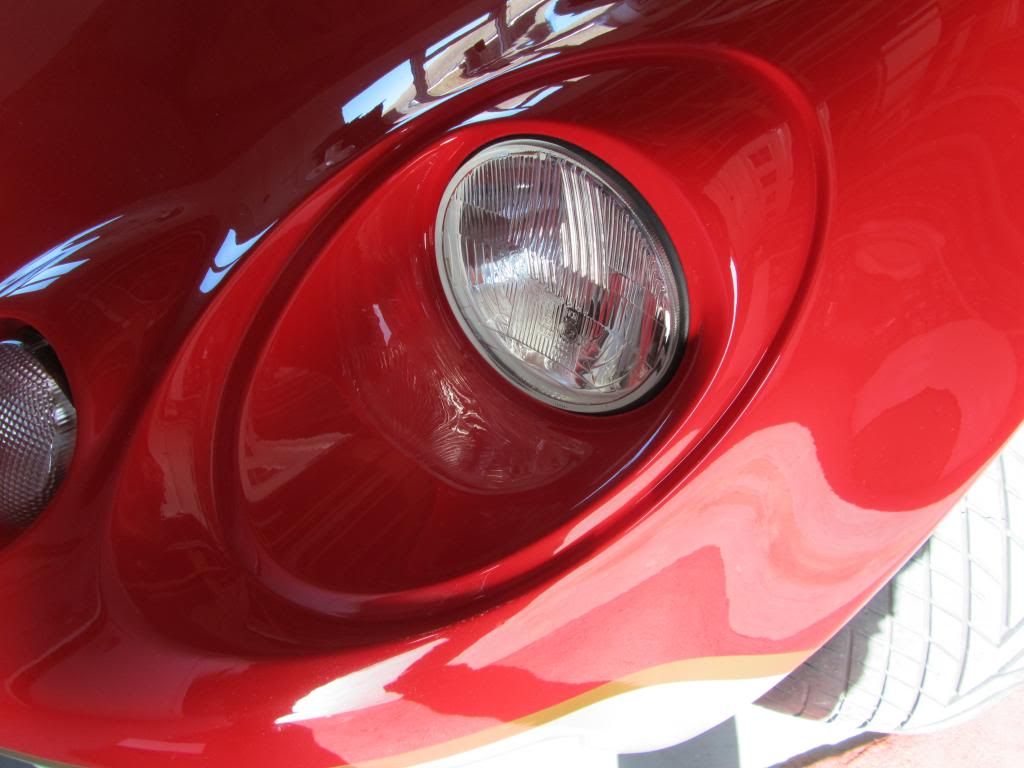 Now I presume that the LMSC headlight bezels have been sprayed matt black. Whilst this would have been the easiest option for me I didn't want it to be too much of a problem to put back to standard again, should I ever want to. So I decided to have a go at vinyl wrapping, never done it before but it's hardly wrapping a whole car so I thought I'd give it a go. Not the easiest shape to work with though!
I bought a length of 3M series 1080 matt black vinyl from a well known auction site:-
After a few attempts I came to the conclusion that 1) the piece I had bought at 30cm wide was not wide enough and 2) there was no way I was going to be able to cover it in just one piece. So I decided to see how it would look with a join in it. Having taken the headlight out, I did the lower half first. It was a bit tricky to get to line up initially and then it took a lot of working using a hairdryer to soften and stretch/shrink the vinyl around the curves:-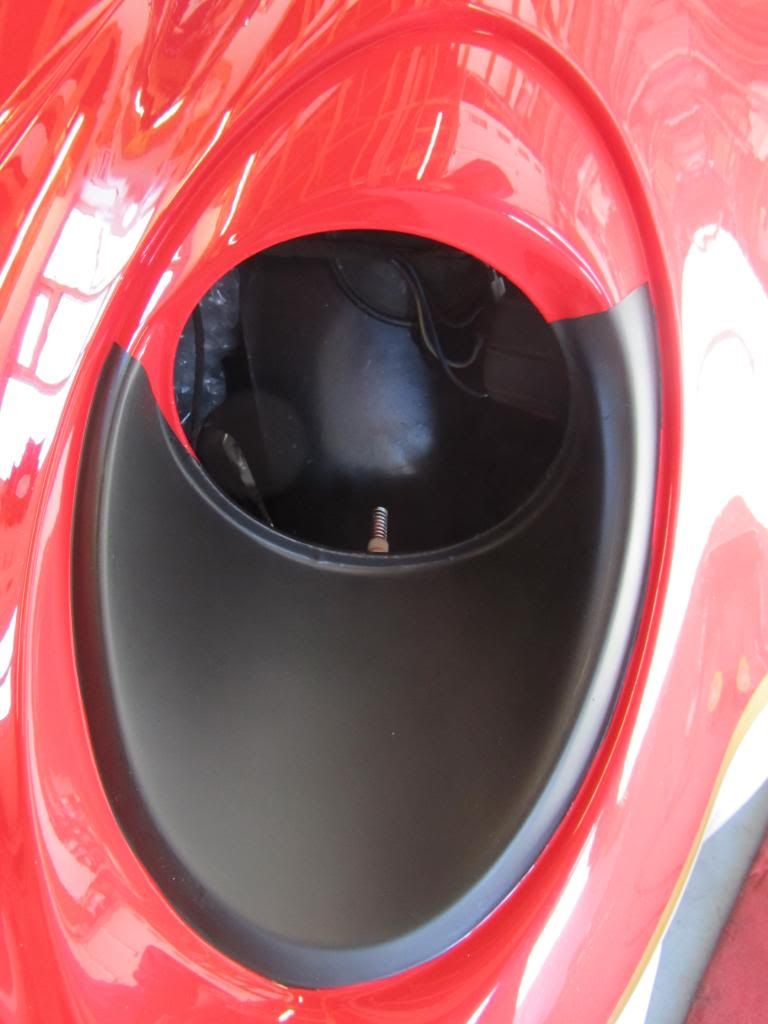 I trimmed around the edges with a scalpel and then applied the upper half in the same way The join is at the narrowest section so it isn't particularly noticeable:-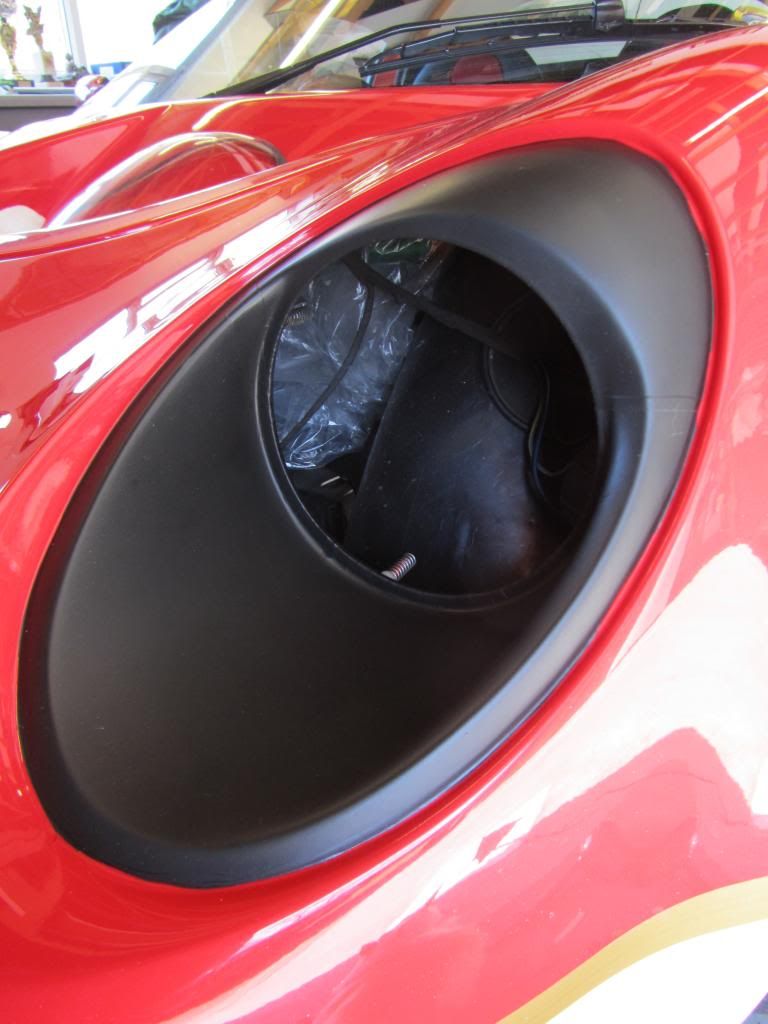 Reasonably pleased with my first attempt so I continued and did the other side and then moved onto replacing the tape around my covers.
Geary at Eliseparts kindly sent me some replacement tape for free with some new tyres I'd ordered. He doesn't list it as a spare on his website but worth knowing it's available if you just need to replace the tape rather than the entire cover. The tape is gloss black, so not exactly the same as OE (which is a metallic grey colour) but near enough for me:-
I used the hairdryer again to help remove the old OE tape, cleaned up the covers and then carefully applied the new tape in it's place.
I use Homelux bathseal adhesive to secure my covers, one box is ample to do a pair of covers:-
It is rectangular in cross section and I apply it on edge around the headlight cover to give it the maximum thickness to compress and get a good seal. Hopefully you can just see it in this photo:-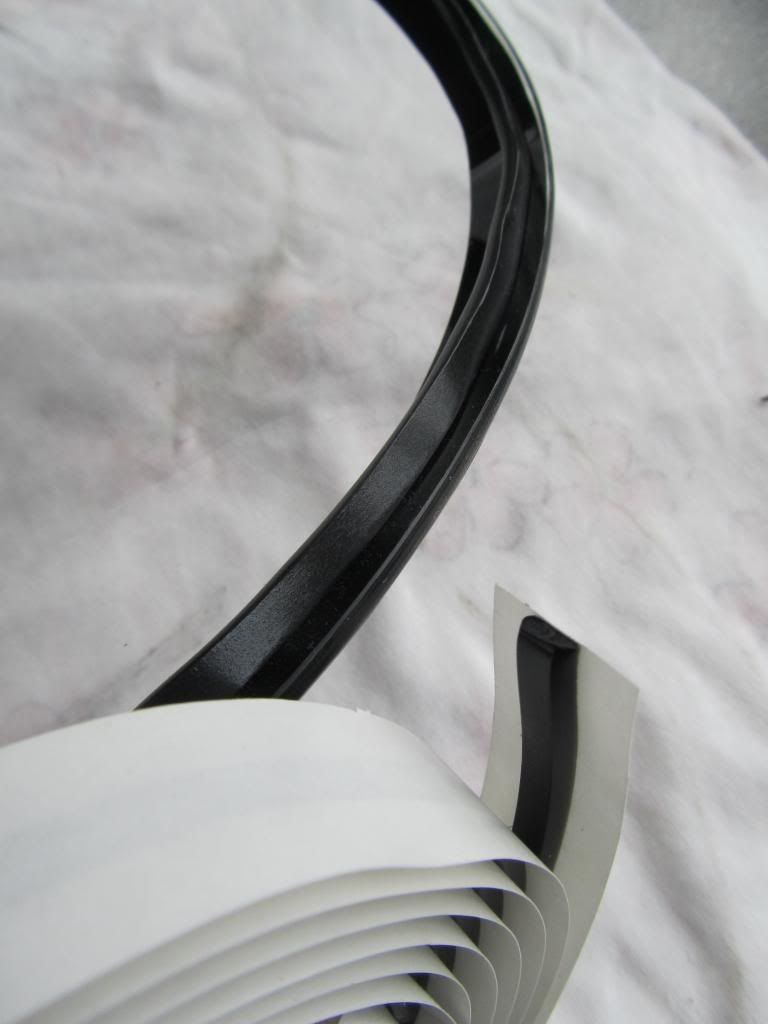 It was then just a matter of making sure there were no finger prints or dust on the inside of the cover or around the bezel before carefully pressing it back in place.
Suitably pleased with my efforts I went out for a drive and took a few photos:-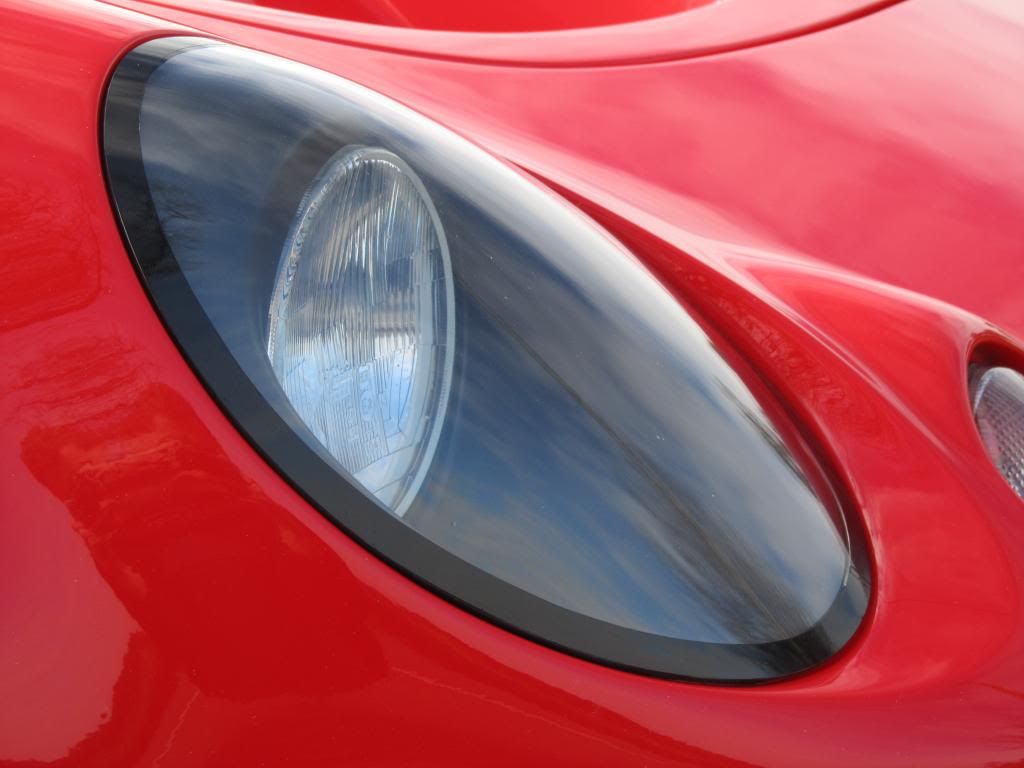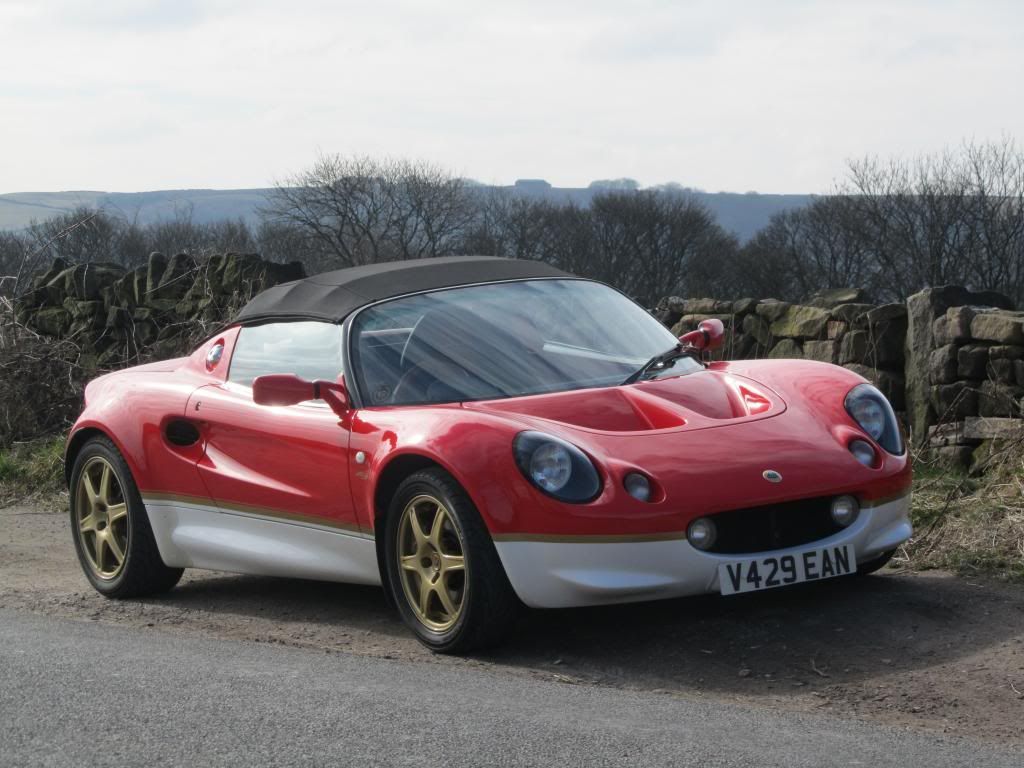 Now what can I do next.......
Edited by Phil S1, 03 March 2013 - 03:45 PM.