Hello friends, its been a while.

For those of you that don't frequent Seloc, i've got a little build thread going that you might like to have a nosey at so i'll cut and paste the contents here...


After having to put this off for a couple of years I'm thrilled to be back at it now, for those that don't know I'm doing a DIY honda with a set of mounts fabricated up by an engineer local to me (he shares a unit with Clockwise and is converting his own elise).

I've spent a lot of time over there chewing the fat and I was convinced enough to put my money where my mouth was and buy an engine and a kit of parts from him to convert the tidy 111s I've recently bought. Interestingly, my kit includes bespoke drive flanges to suit the lotus hubs and allow me to run honda outer CV joints which I hope will help to alleviate some of the issues there.

My engine is a very low mileage k20z4 from a late model civic type R which means it has a dbw throttle body but also a different gear linkage setup meaning that no additional rockers / linkage is required. Mine will be a direct cable connection to the 111r linkage I require to go in the car.

I have already split the box ready to install an LSD and change the final drive from 5.06 to a 4.7 to provide a few crucial extra mph in the lower gears, i'll be able to pull 60 in 2nd


First things first though, my old shed was rotten and subsequently the contents were going rotten too, so I needed a new workshop. I built this from scratch over a couple of weekends.




It's not completely finished but close enough to get me going.

The box didn't take long to disassemble.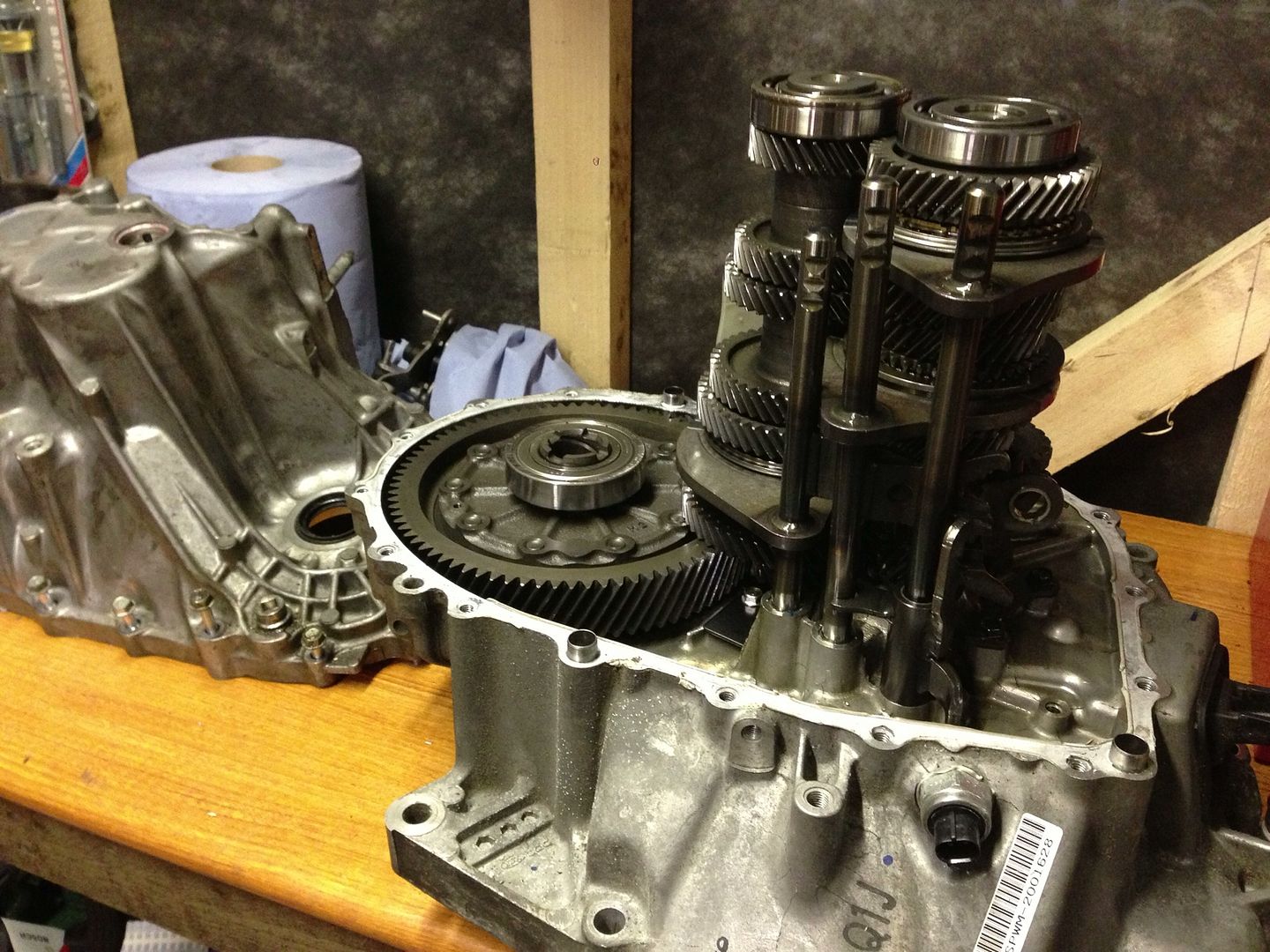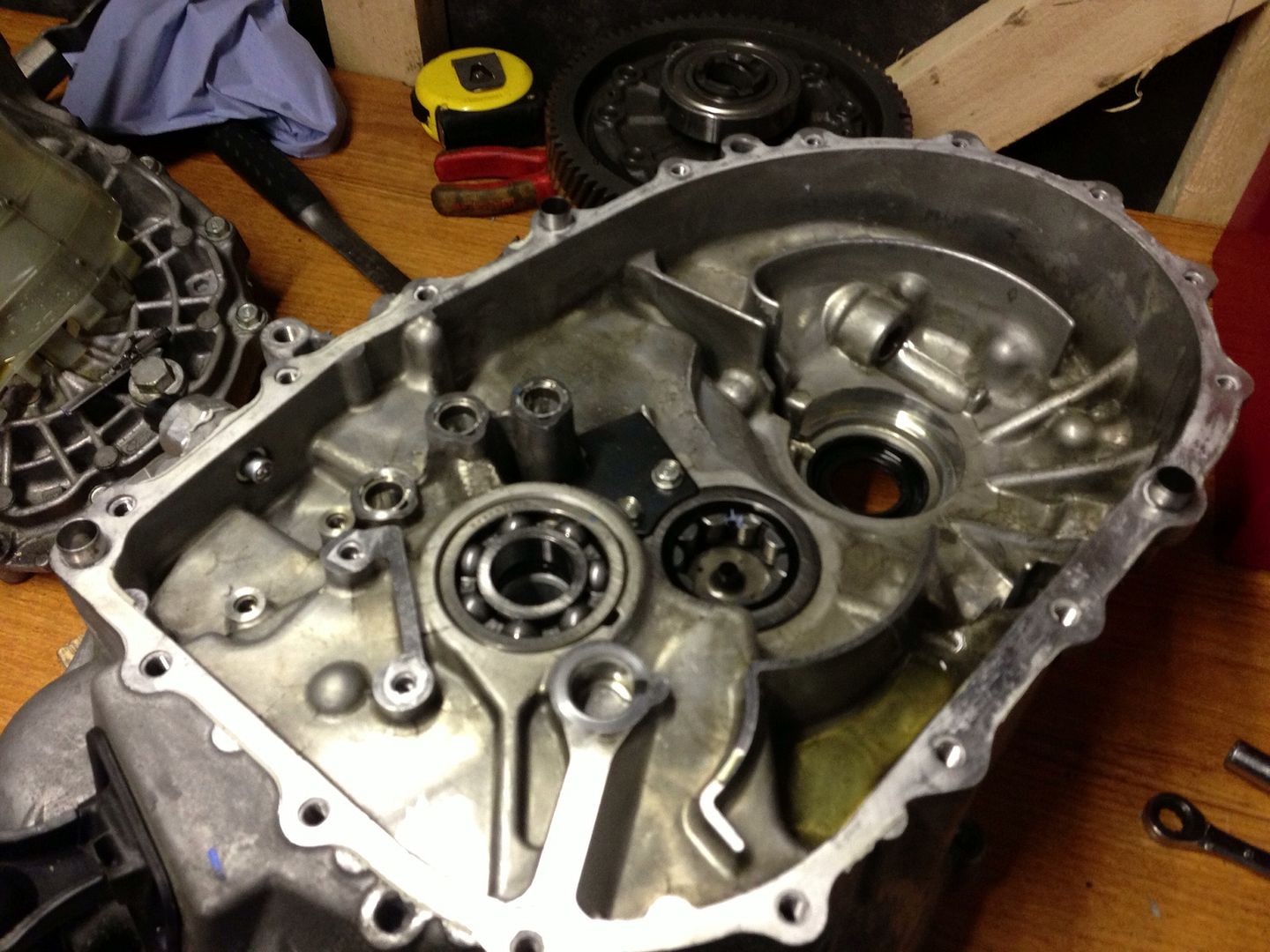 Engine on the stand.





I don't plan on doing a great deal to this engine yet, it does need a shallower sump and different oil pump and also the balance shafts deleted. I'm also in two minds currently over whether to stick with my original plan for an RBC manifold and throttle body or just put individual throttle bodies on it. I know what I'd rather do but the cost may be prohibitive.

Finally, I got home today and decided I wanted a trolley to sit my car on so I can remove all four corners and refurb the suspension. It's a bit rough and ready and needs some bracing before being used (its also larger than it looks) but it should make it very easy to work on the car.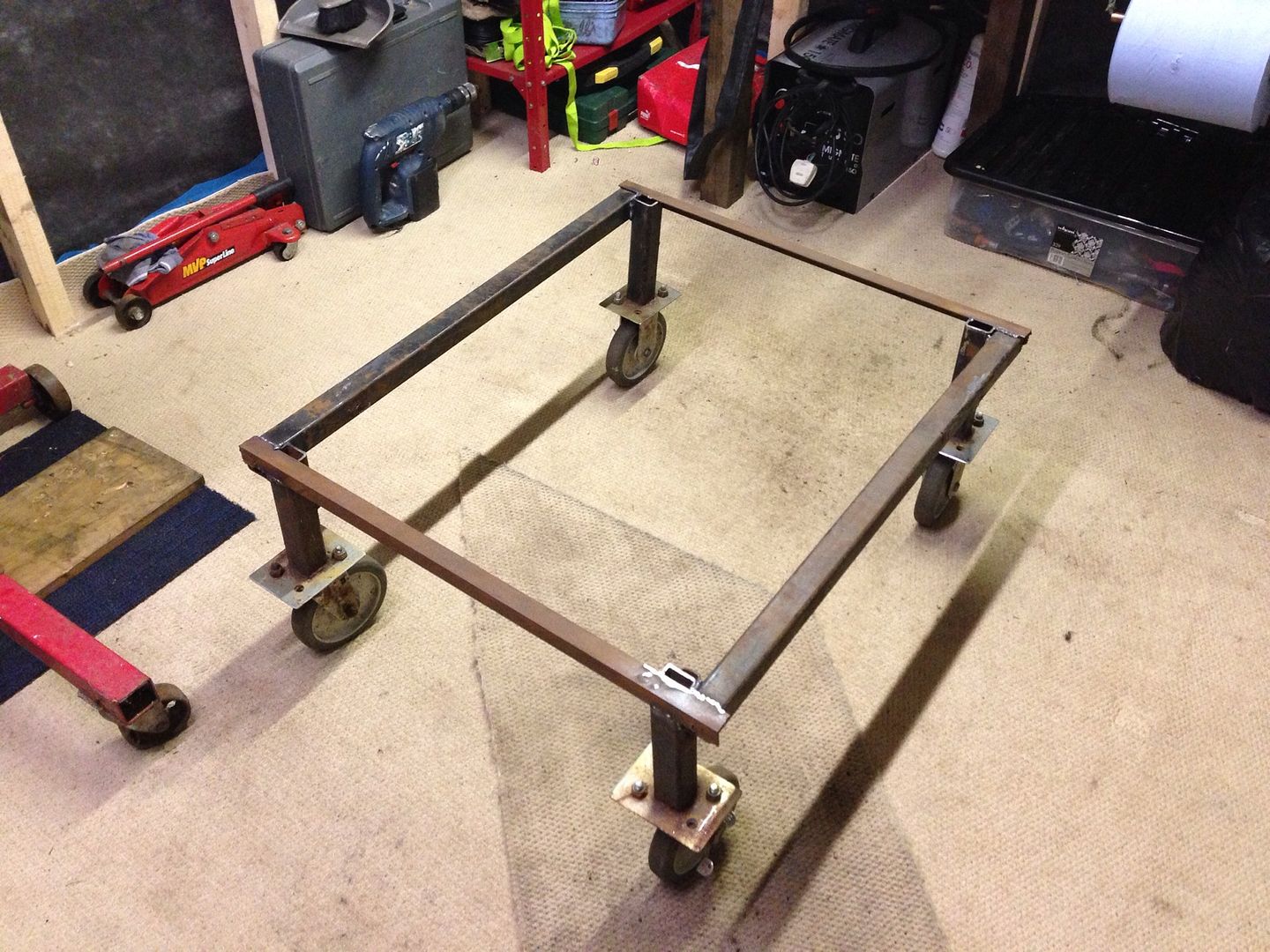 More to come.

Rightio....in order to fit the shallower sump and delete the balance shafts I have to remove the crank cradle and machine part of it down to clear the pump so I've stripped the engine down.




Here's what the inside of your head looks like....




Lovely timing chain, no more cam belt to worry about.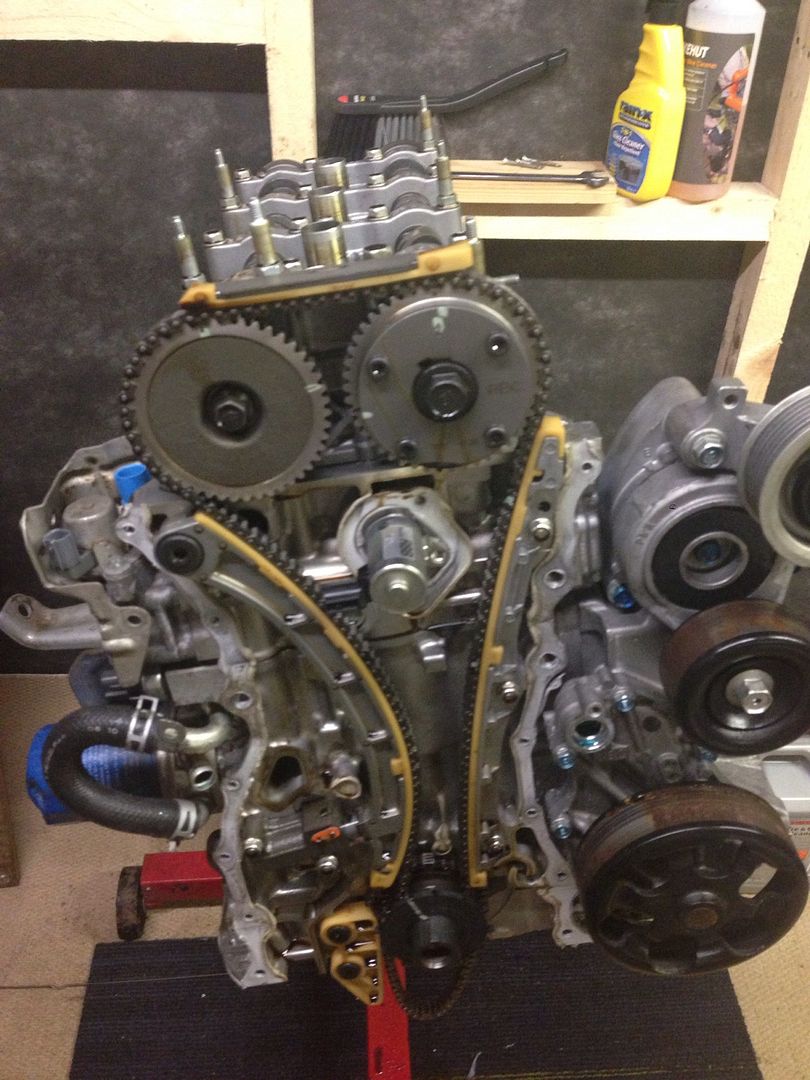 Crank out and cradle ready to machine.




I also picked up a lovely light flywheel from clockwise today, no pics yet but it's very light!

Thing of beauty...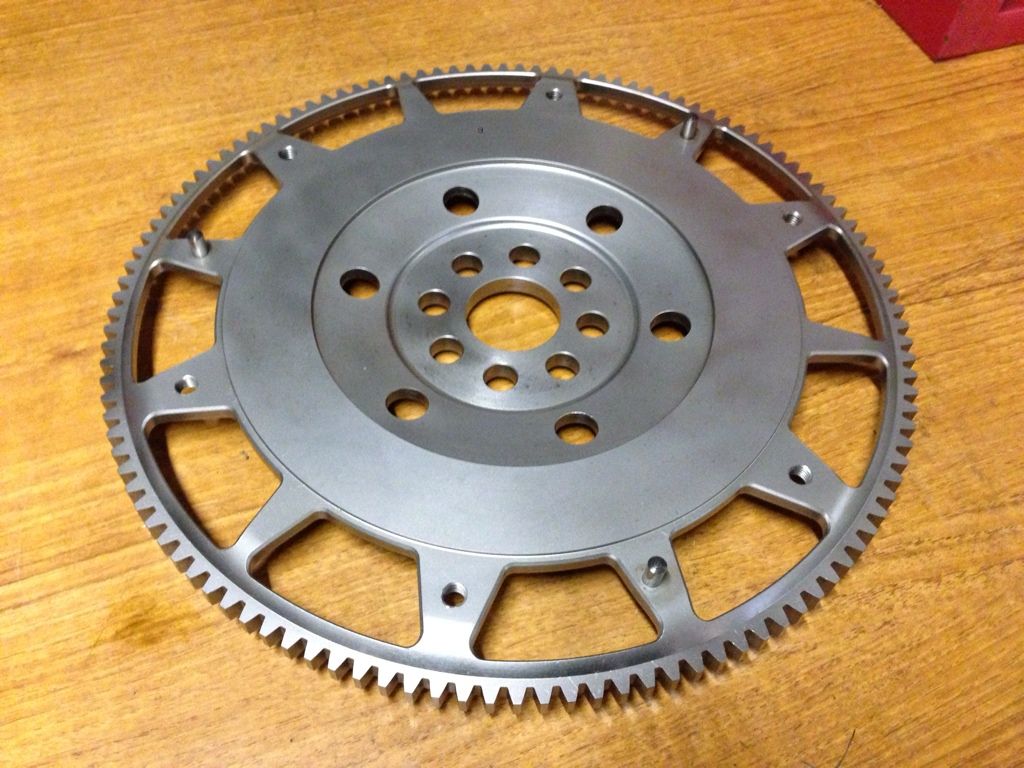 Despite the low miles its evident that some kind of debris has found its way into the oil of my honda engine as one of the mains has a nasty score in it and there is evidence that whatever it was made its way through the other 4 too. So, i'm replacing the mains and the big ends while I have the engine apart.




I've had the cradle machined so I can reassemble the engine once i've plastigauge'd the bearings.




My wavetrac diff has arrived and looks, well...like a big lump of metal, but i'm very much looking forward to seeing how it performs.




I'm dropping my bottom end off for dynamic balancing soon too at Andrews Precision - founded by Trevor Wilkinson formerly of Wilkinson Dynamic Balancing in halesowen. He is one of the best respected balancers out there.



Little bit more progress to report.

I've had the bottom end balanced by Andrews Precision while it was apart, so the crank, flywheel, clutch and damper (and oil pump drive just to be anal).

Its surprising how much material has come off to get it to balance perfectly, but i'm now told I can 'rev it any rpm you like safe in the knowledge there are no forces acting upon it'. Which is nice.

Here's the assembly as I collected it.




Close up of some of the material removed from the crank.




The damper had a chunk missing from the outer ring, the guys balancing it said you'd expect to have to remove some material from the opposite side to get it to balance, but actually this is what was required.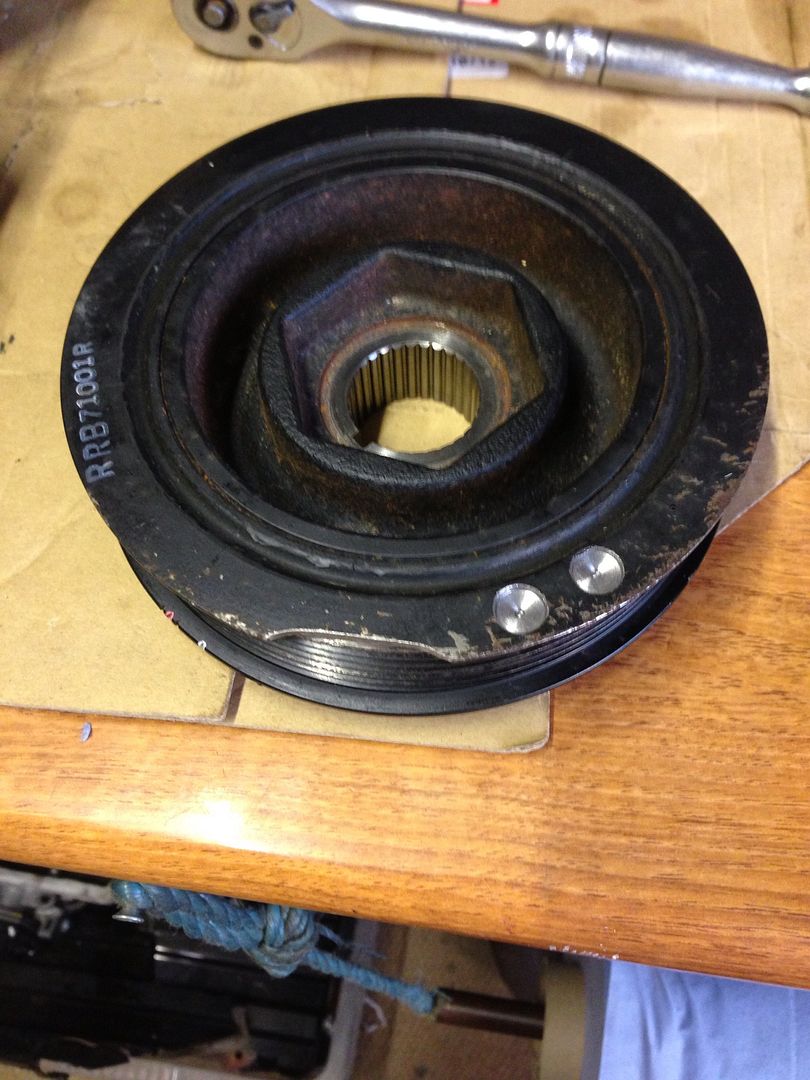 I collected a full set of cosworth bearings on friday too and have now set about plastigauge'ing them to set my clearances.

Nice new bearings.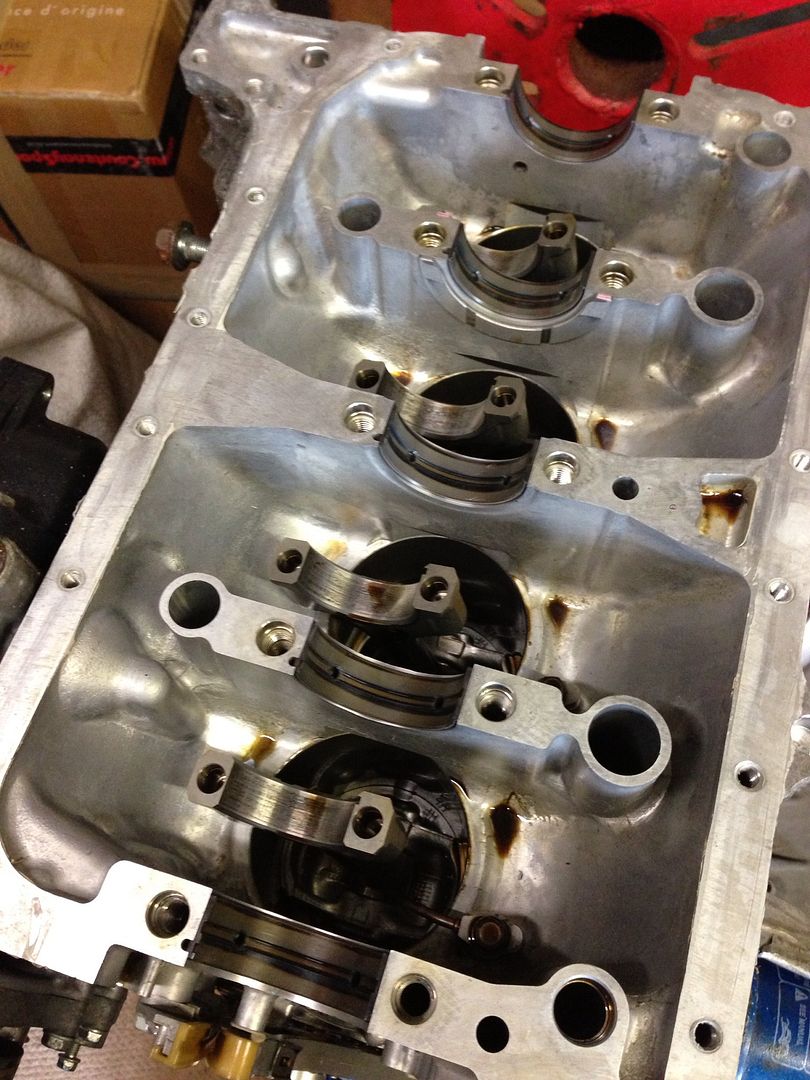 Crank carefully placed in the block.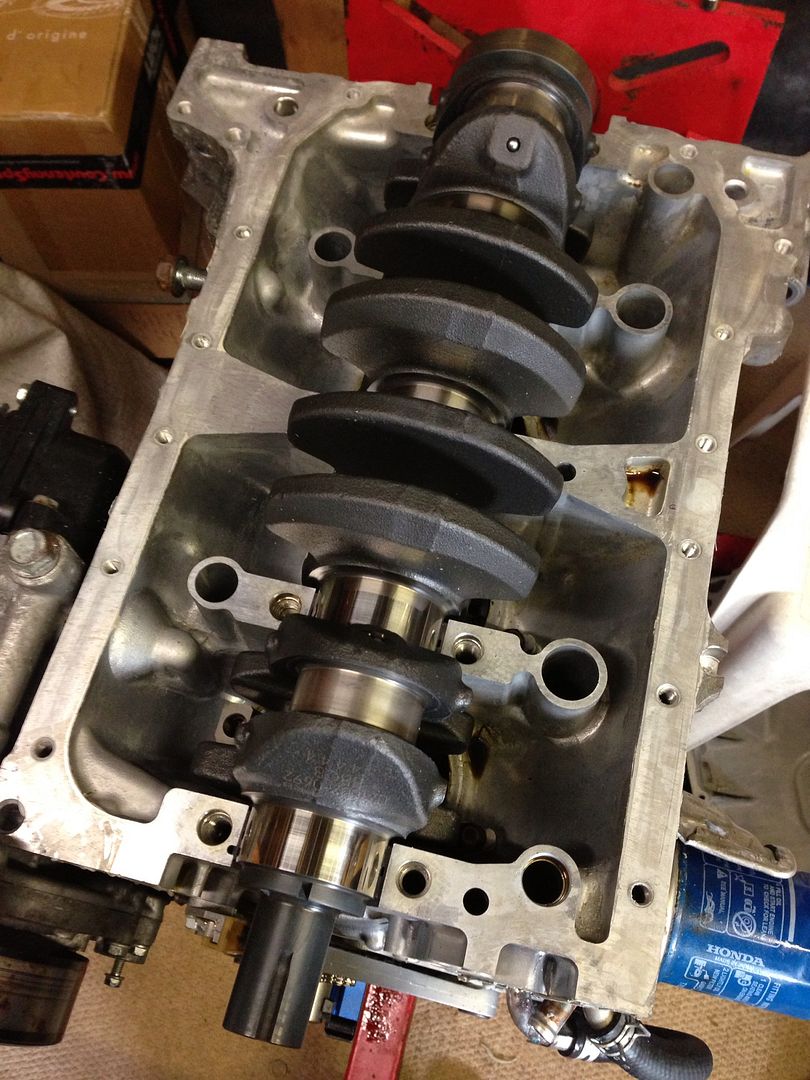 And the result after torquing the cradle down and then removing it - the plastigauge is squashed and I can measure the tolerances.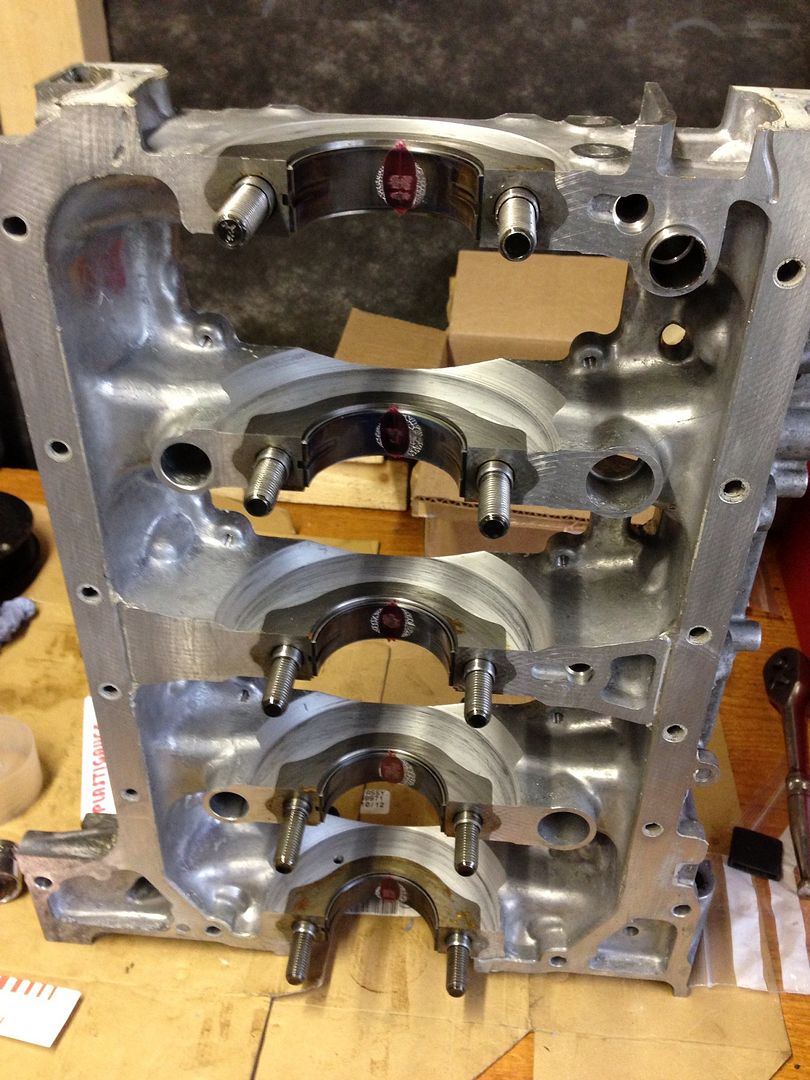 Thats the mains done, next i'll do the big ends. Once they're OK i've got all the bits I need to put the engine back together so i'll be dropping it in the car over christmas.
Edited by danwebster, 17 December 2012 - 12:32 PM.