Inspired by Martin's refresh guides I thought it was time mine had a bit of tlc in that department. I'm taking plenty of photos as I go so I can remember where everything came from. I think Martin's guides pretty much cover everything but I thought I'd post one or two photos that might be of interest.
Suspension off:-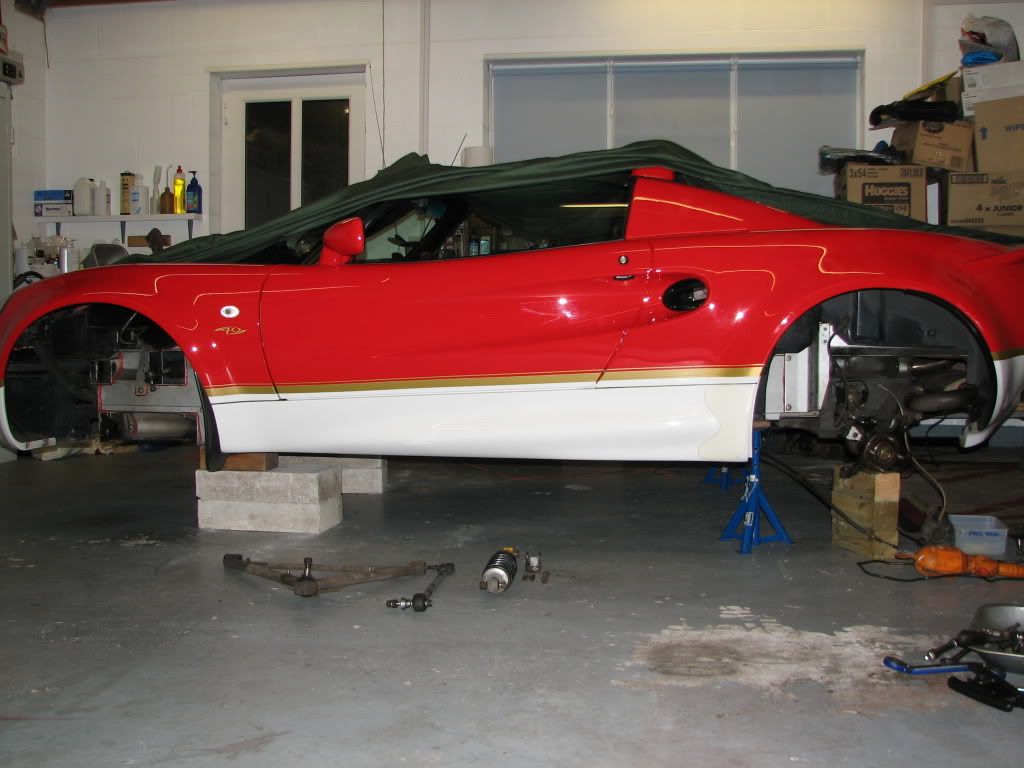 I'm fitting new balljoints, OE bushes and anti roll bar rubbers.
To remove the anti roll bar, once the arch liners are out, there's an aluminium plate rivetted to the crash structure that also has to be removed by drilling out the rivets:-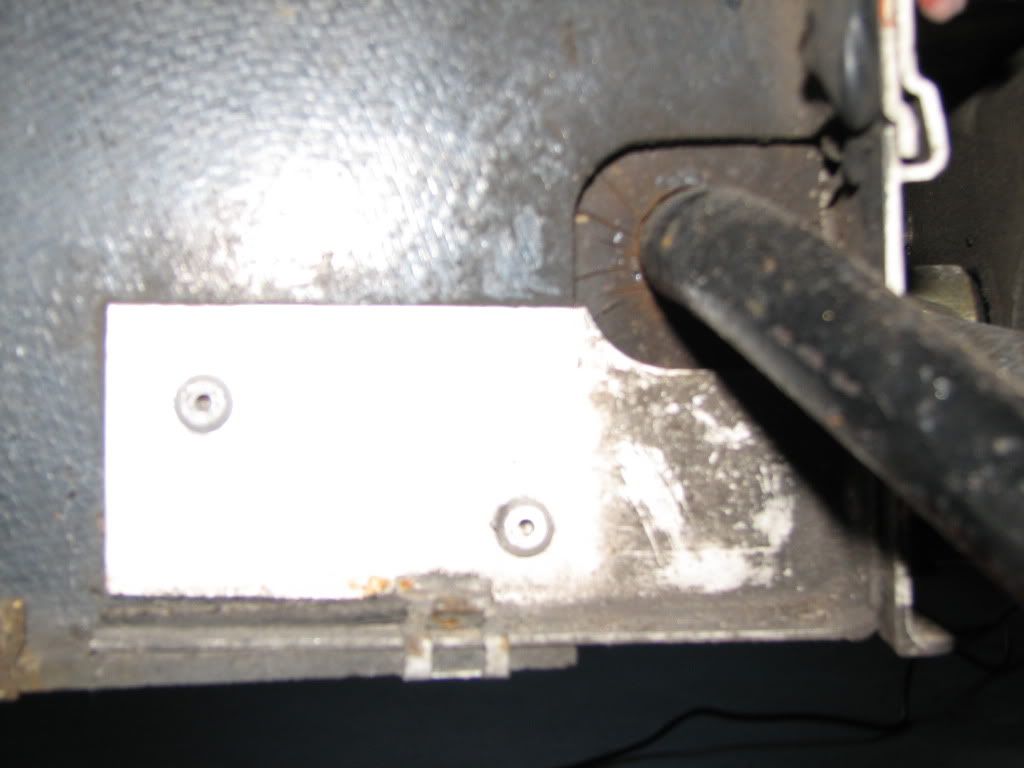 The top front wishbones have a number of washers fitted with them to adjust the caster angle so you need to make a note of where these all fit:-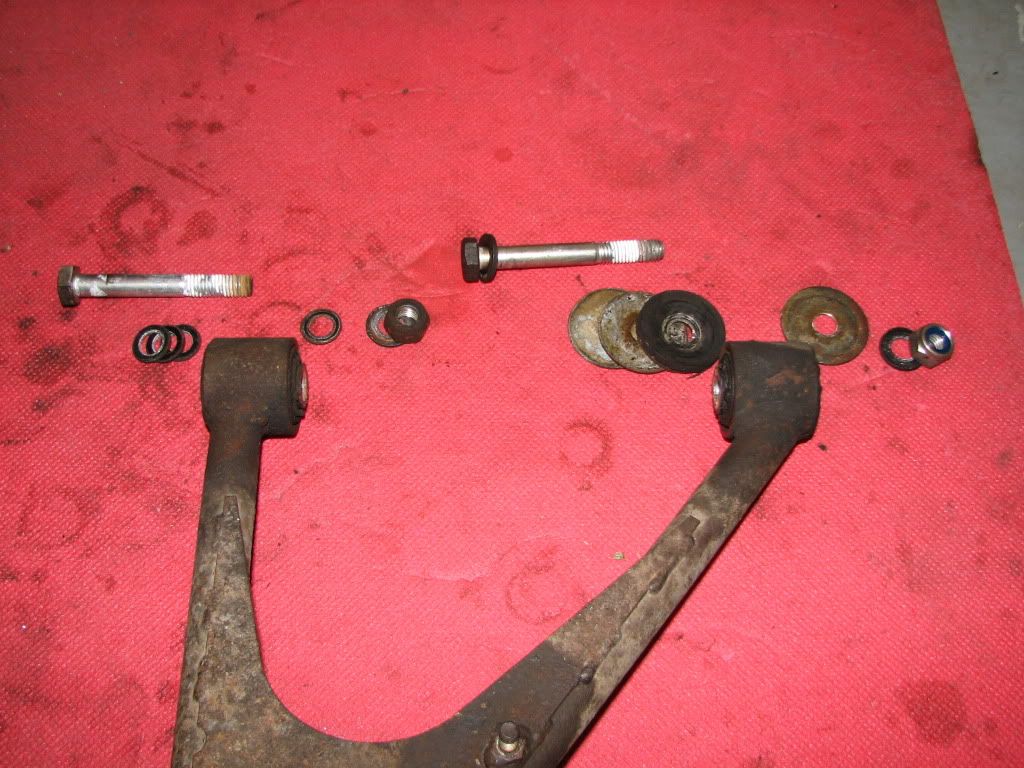 I used the Eliseparts tool to remove the balljoints and pressed the bushes out using sockets, similar to Martin's guide. As the bushes are all being replaced, it makes it a lot easier if you drill half a dozen holes through each bush before trying to press them out.
End result is this:-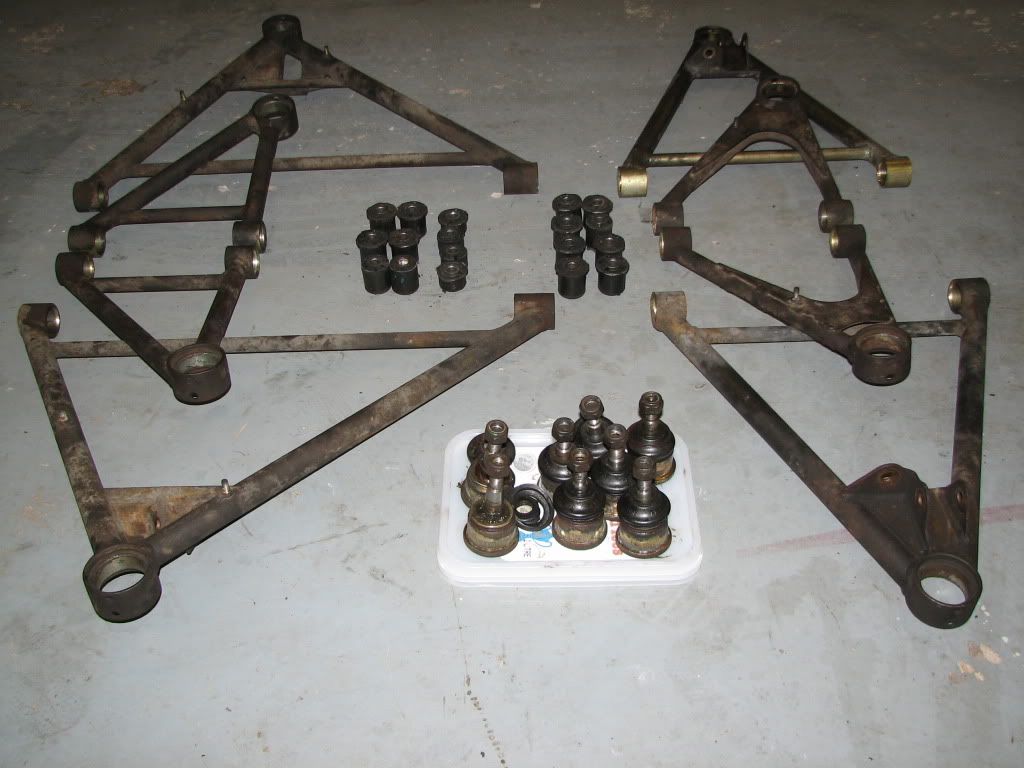 My wishbones weren't as rusty as some I've seen on Seloc but I decided to have them and all the brackets and anti roll bar stripped and replated, before painting them with POR15.
If anyone local to Derby is planning on doing this then I can recommend
Nuns Street Plating
They charged £60 + VAT to do the lot and turned them round in 4 days. End result is what you see below:-
The anti roll bar was the most badly corroded. I had assumed it was a solid bar until I removed it. It's actually a tube with the ends flattened. The problem with this is that the fluids get inside so I've drilled a small hole at each end to allow it to drain. I've since squirted a load of WD40 inside and let that drain out too. I'll need to plug the holes before painting, perhaps with a little self tapper, not sure yet.
Next step will be the painting, I ended up ordering the POR15
Chassis Painting Kit
that Frosts sell. It comprises 6 tins, 3 of which are the rust prevention paint, the other 3 are the UV stable top coat. The top coat isn't really necessary for the suspension as it barely sees daylight but I thought it might give a better overall finish.
That's as far as I've got for now.
Big thanks to Martin for his advice and guidance so far.