Ive been tinkering again
Ive thought for sometime it would be good to have a manual fan switch. Mostly for use on trackdays but im sure it will come in useful if we ever have a summer and im stuck in traffic. Ive had a nosey and this is how it works ( i think ) The fan is switched on via a relay due to the load currents. This is controlled by the MEMS ECU. The positive side of the relay coil is always live when the ignition is switched on. The ECU grounds the other side of the coil when the fan is required. After a question on SELOC as i could not find a car wiring colour code for the Lotus, it turns out the wire is Blue and
slate
Grey
. A pic of the underneath of the relay box with the wire.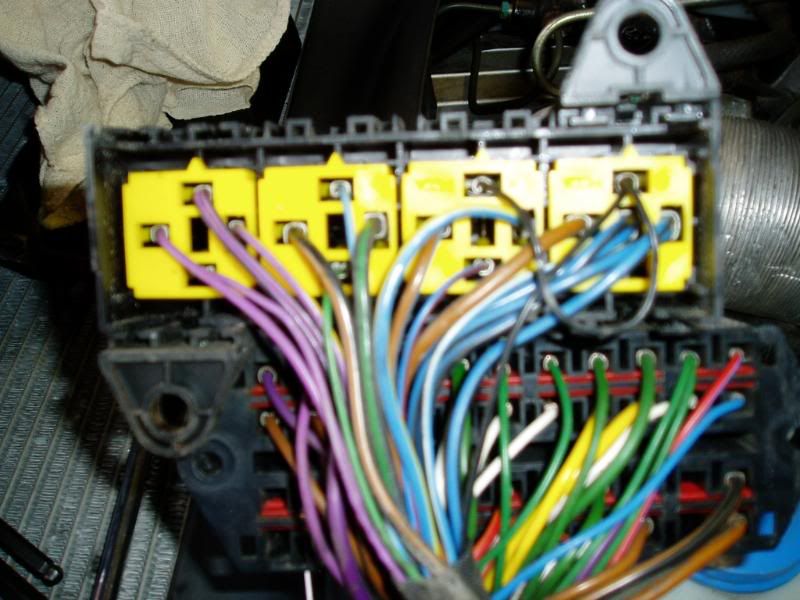 The wire i wanted is the second one from the left on the top. Ive bought a switch and took the dashboard apart as well. It turns out the dummy switch ( the one to the right of the headlight switches etc ) has some connections on the back. Ive no idea what these are for.
Another pic.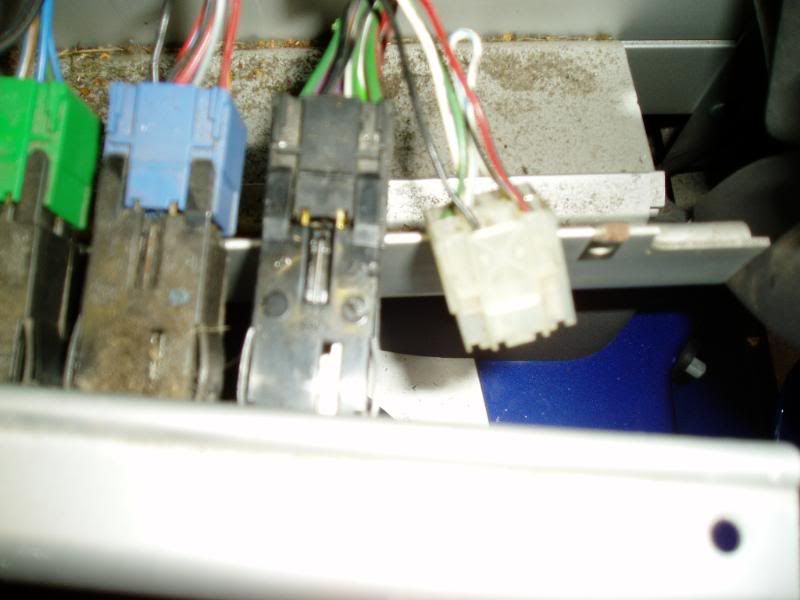 I traced the Blue /
Grey
wire to see where it went to see if i could make the job easier. It turns out it runs in the centre console of the car. Obviously on the way to the ECU. I stripped off the tape on the loom with a craft knife.
Another pic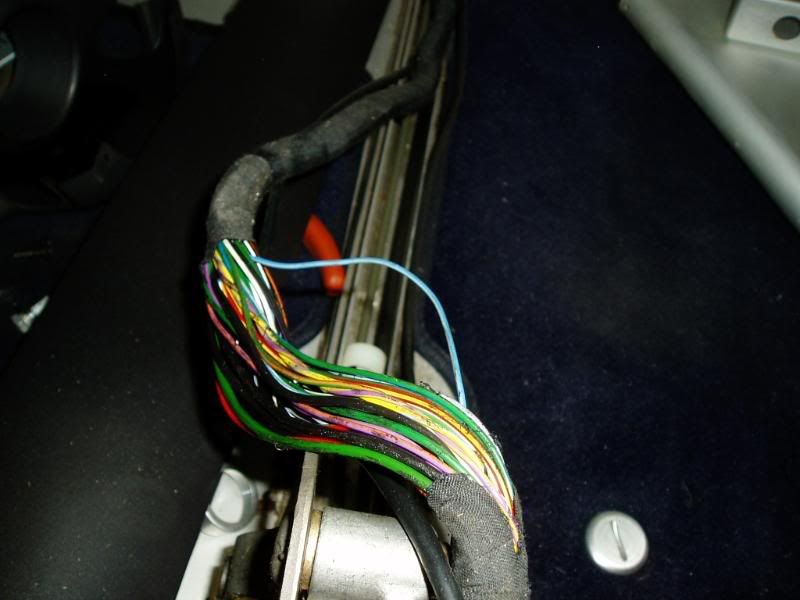 Im not wildly keen on cutting wires in cars. Ive therefore stripped the wire ready to solder another wire to it.
Another pic.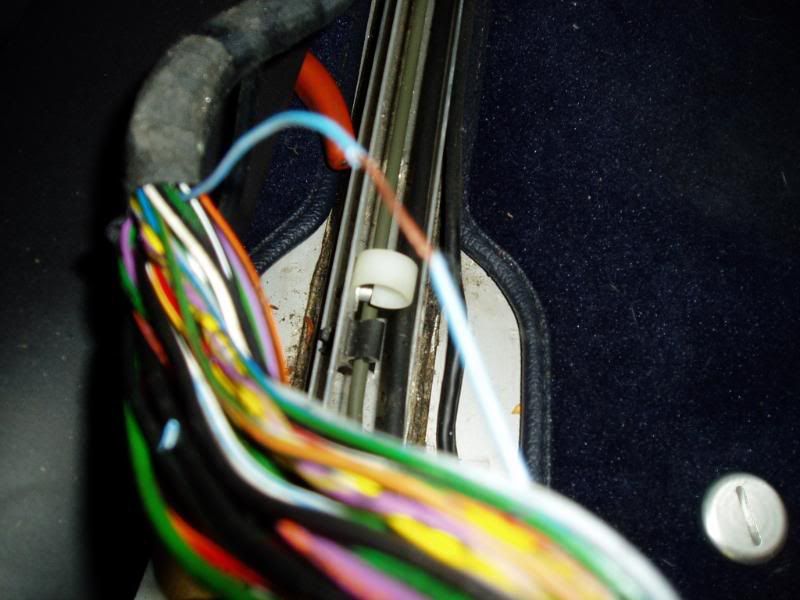 Next i tinned the stripped wire with solder.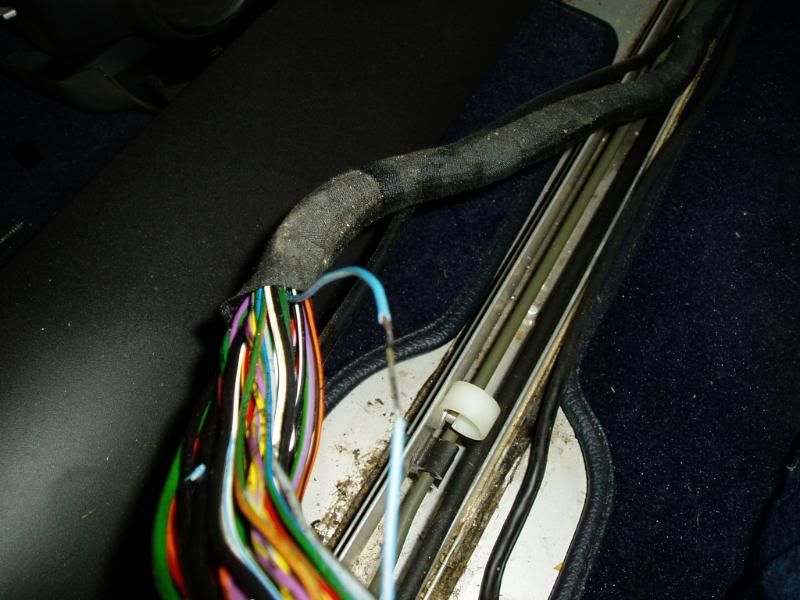 Attached the wire to go to the switch.
Also retapped the section of the loom i had stripped, you can see the new wire coming out for the switch.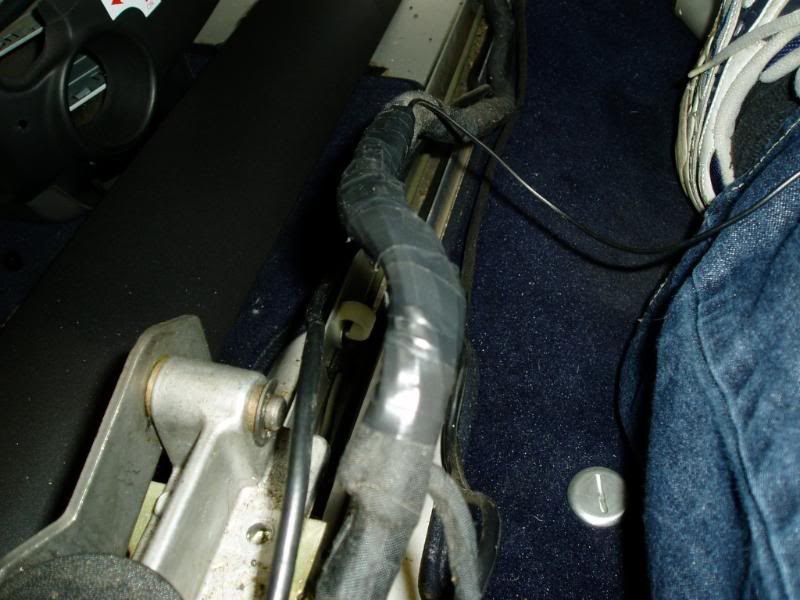 I cable tied this along the existing wires till we got under the dash. The fun part was being upside down in the footwell trying to thread the new wire to the existing switches. One i had done this, i used the black off the dummy connector to one side of the switch and the new wire to the other side. A couple of connectors later.
A small stick on label and we are done.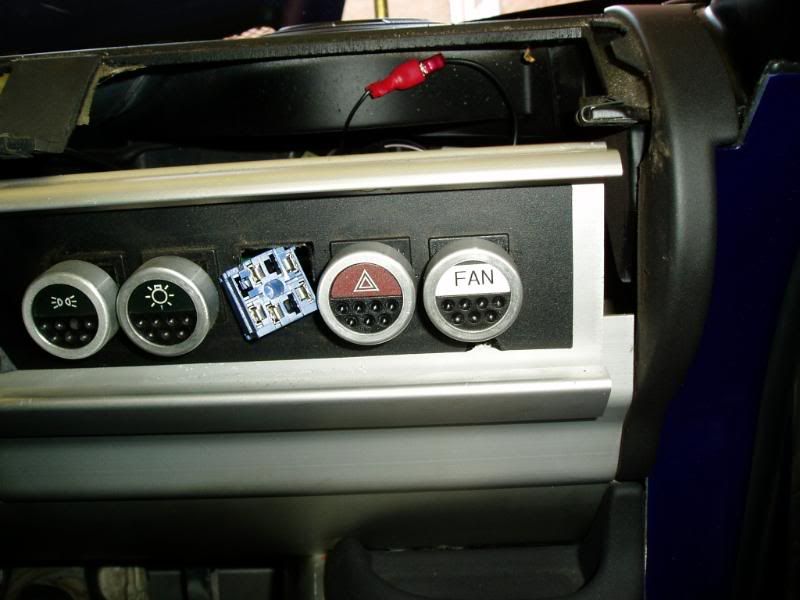 Suprisingly it works. The switch missing in the final picture is my fog light switch. This is deceased i found whilst doing the job. Im going to order a new one. I may try and get the lights in the switch working at a later date but ive got to get the rest finished before Donington on Tuesday. It will have to keep for now.