0
Clam Installation
I couldn't wait any longer. The clam had to go back on.
So, I enlisted the help of Carlton X (of the VX220 family) and Jordy (a former MLOCer who sold his S1 following a miss-hap with his cat
)
Anyway, the moved the car out of the garage - for only the second time since the conversion...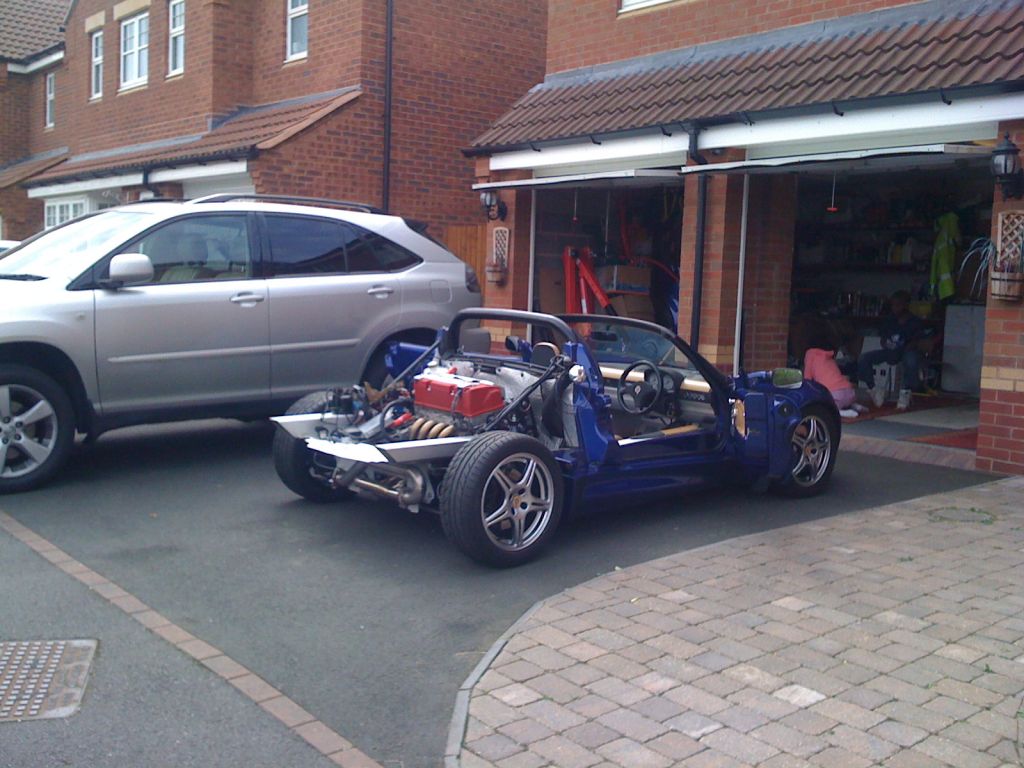 Great opportunity for the kids to jump up and down all over it. Are you having fun kids?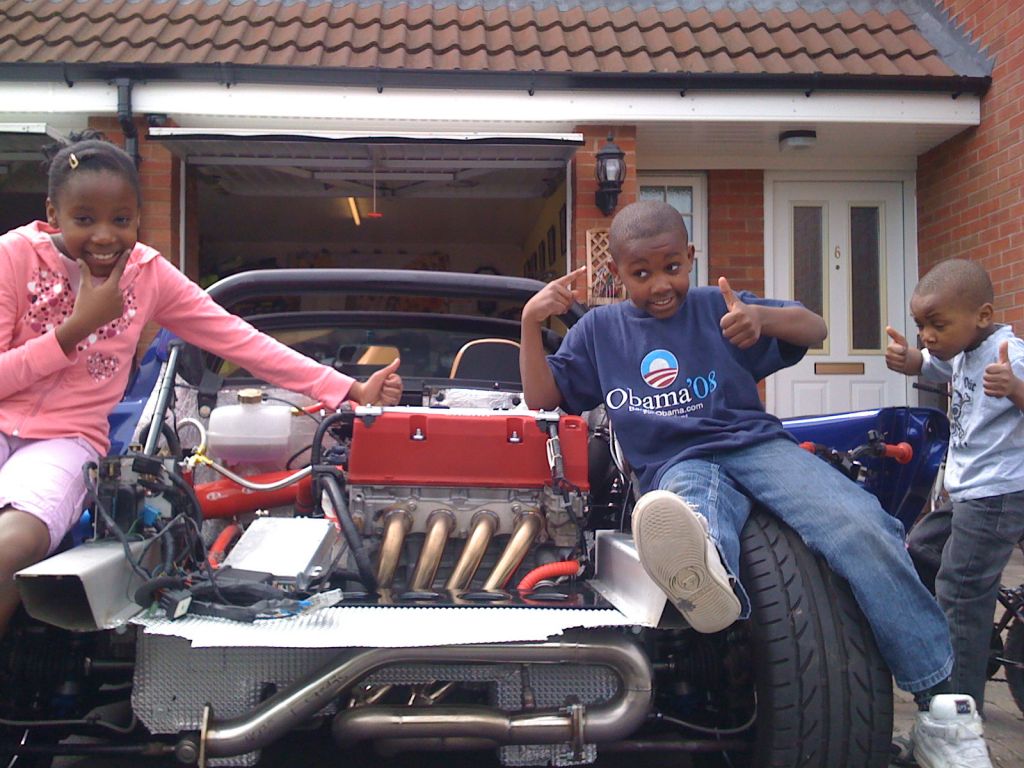 I guess so then
We first tried fitting the clam back on without taking off the wheels and it was a no go. So, it ended up on the jacks, with the wheels off and tried again.
TIP: It should be remembered that the clam has to be scooped on, by hooking up the rear first, then lower the front part down and push into place. Some clam damage (small paint cracks that is) should be expected here, unless you are really lucky.
After twenty minutes so jigging the clam about, it was on and in place.
Looking more and more like the I remembered her...
Now with the wheels back on too...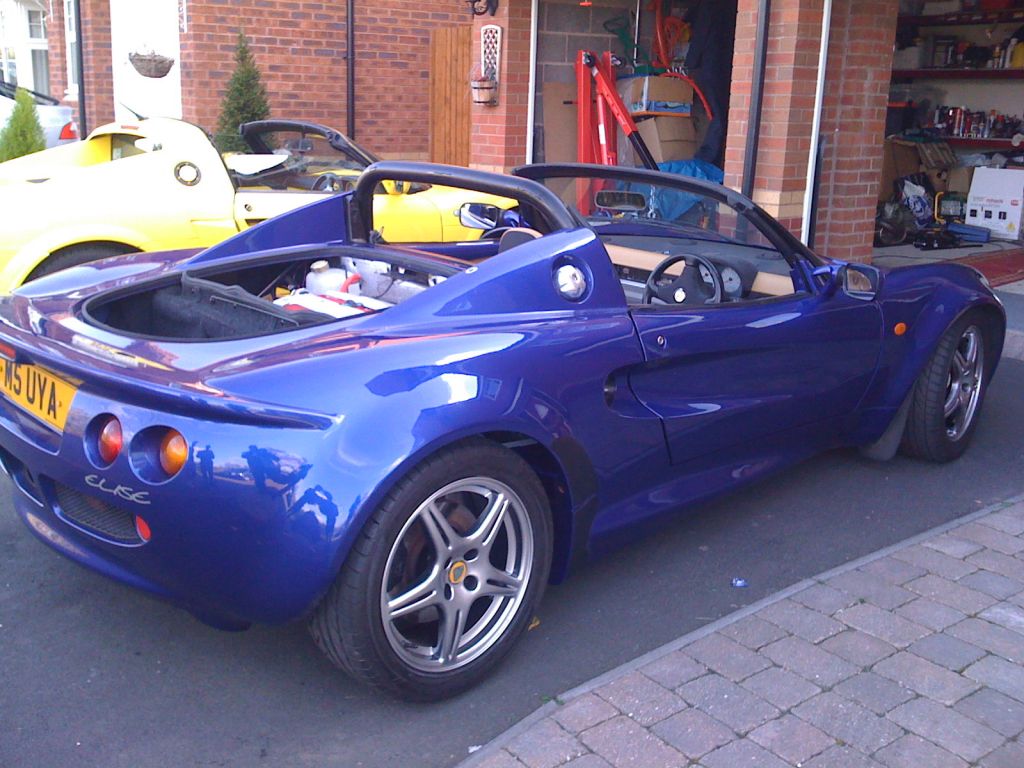 Looking the part!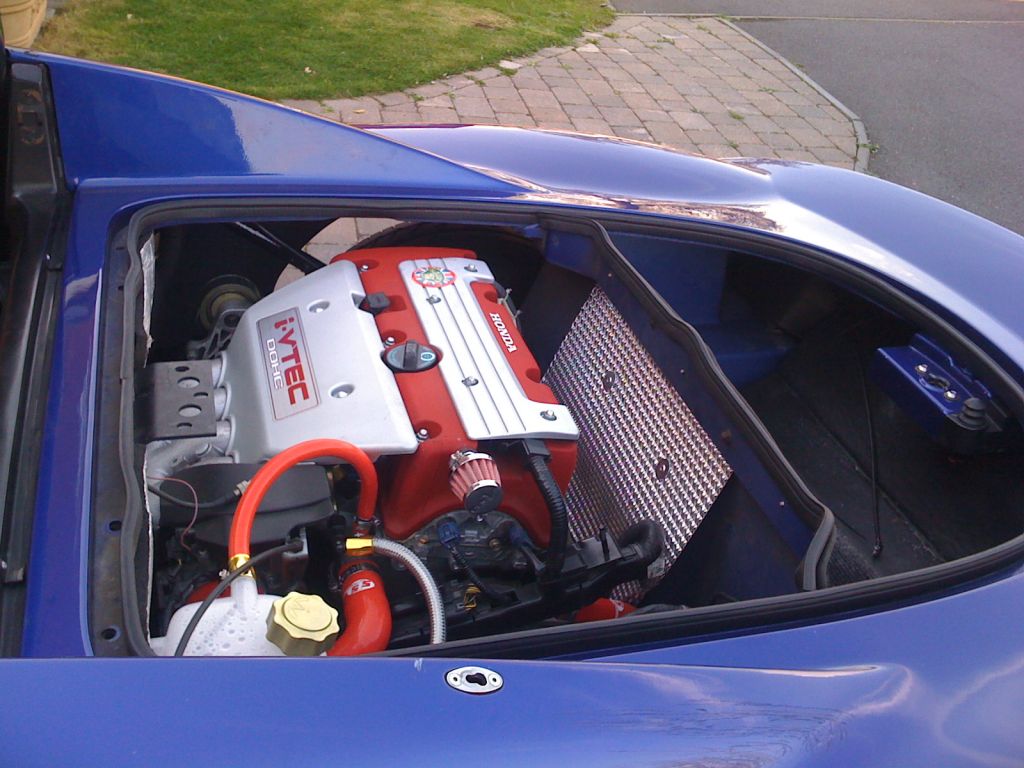 The clam is held by 6 bolts for now, pending resolution of exhaust issue, but for now we can tick this as a job done!